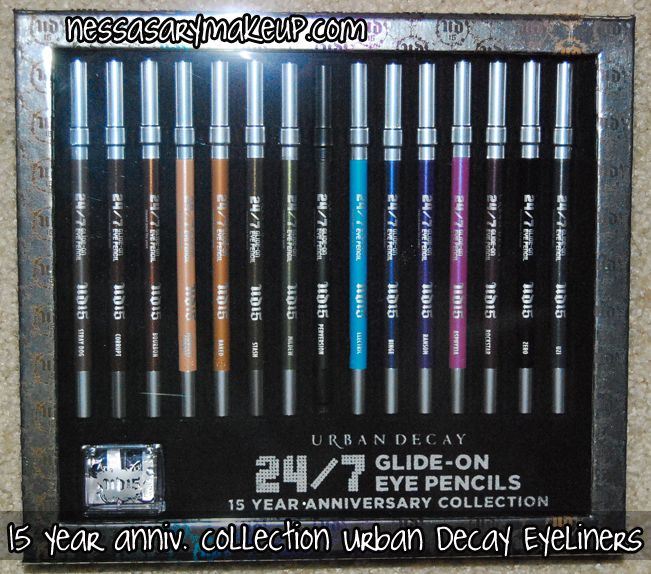 I was SO excited to come home and see that my beloved Urban Decay eyeliners from their 15th Anniversary Collection arrived! I was so happy to just rip that box open, LOL. I opened it and I had to dig through the massive piles of tissue paper to get to it, so I will use that when I am wrapping Christmas presents since there's so much! "Perversion" is darker than "Zero" and it's a special limited edition shade for this particular collection, oddly enough, it's a tad bit shorter than the rest of the full-sized pencils but it's a lovely flat black matte color which is going to be great for a smokey look.
It's 15 of their full size eyeliners (normally $17 each), some shades are limited edition and some are their regular shades; they come in a cute metallic foiled box with their anniversary 'UD15′ on it, and it has a magnetic closure. Also comes with a special edition sharpener. And with tax and shipping it came out to $100.05. These last a long time (still have and use some of the sample ones from previous kits I bought years ago!), and they are really pigmented, not to mention full-size so definitely worth it! I absolutely love the brown/neutral eyeliners in this collection because they are well pigmented, and go great with their infamous and sold-out-everywhere "Naked Eye Palette".
I bought this eyeliner collection on Cyber Monday and it was only available on the UD website from 10am-2pm that day but don't worry if you missed out, this is part of their 2011 collection so it will be available next year. They just previewed it for Cyber Monday for those few short hours and you bet I scheduled that on my calendar so I wouldn't miss out LOL!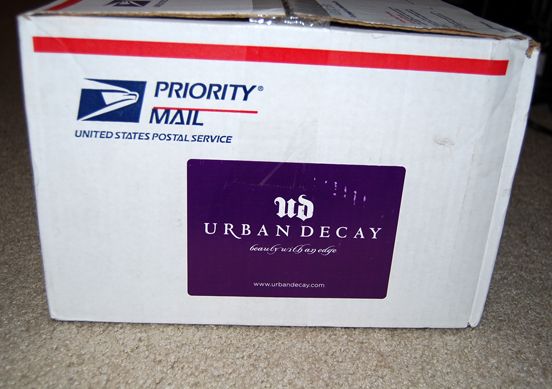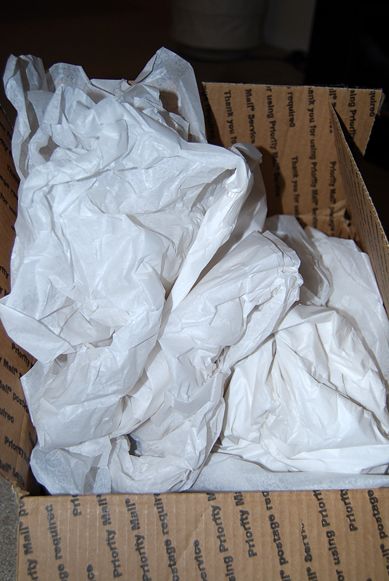 Color descriptions from my observation:
Stray Dog– Is a soft shimmery medium brown color. Great for a soft natural look.
Corrupt– Is by far my favorite UD brown eyeliner. My favorite eyeliner used to be Bourbon, but ever since "Corrupt" and I met, it was love at first sight! It's a gorgeous dark brown shade with a soft iridescent shimmer and I love using this on my waterline for even everyday looks because it's softer than black and great for a smokey brown look.
Bourbon– A nice medium bronze brown with a tiny hint of copper. Still one of my favorite shades, has a nice shimmer to it.
Midnight Cowboy– A shimmery cream, very pale gold color. I would probably use this on the inner corner of my eyes to give my eyes a more wide-awake look.
Baked– A bright yellow-gold, pretty color but I find it to be a tad bit too bright for my taste.
Stash– Also one of my favs, it's a nice dark green with hints of gold, it's such a pretty color and it's dark enough in person to even add a pop of color to a smokey look.
Mildew– Hate the name but love the color LOL. Seems odd to put a yucky word on a pretty color. It's a nice light/med green and reminds me of MAC Pigment in "Gilded Green" mixed with a bit of "Pastorale".
Perversion– Flat black matte color, has amazing color payoff and great as an everyday eyeliner or for smokey looks. It's a bit darker than "Zero" but can't really tell a difference from far away.
Electric– This is the perfect blue for a pop of color. Blue is one of those colors that not everyone can pull off IMO, but this particular shade would complement anyone of any eye color and skintone. It's such a pretty sea blue color and is great on the lid or even on the waterline.
Binge– I was always looking for the perfect navy blue eyeliner that wouldn't tug on your skin and Binge is it. It's the perfect navy blue, and also works great with smokey looks to switch things up.
Ransom– I love purple, but for some reason, I don't like Ransom too much. It's like a shiny purple and just doesn't look nice on me. I also think the color payoff on this shade and Asphyxia isn't as pigmented as I thought.
Asphyxsia– Pink version of Ransom. Pink with flecks of iridescent purple. Color payoff isn't a bright pink by any means, but this might be a nice shade on.
Rockstar– My all-time favorite above all the eyeliner shades. It's a gorgeous shimmery eggplant purple and I love using it on my waterline instead of black because it creates a softer look and did I mention it's gorgeous!??
Zero– Black eyeliner with a subtle hint of shimmer, you can't tell unless you compare it to "Perversion" which is slightly more matter and more pigmented.
Uzi– Soft shimmery grayish taupe.
[DOUBLE CLICK TO ENLARGE PICTURES]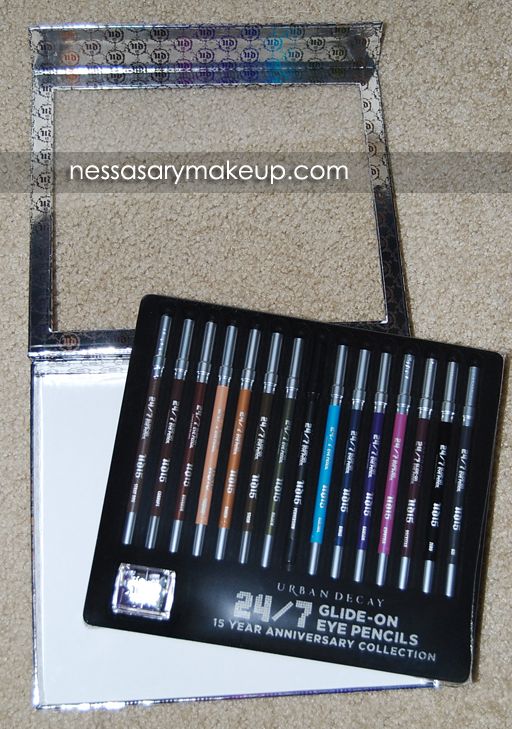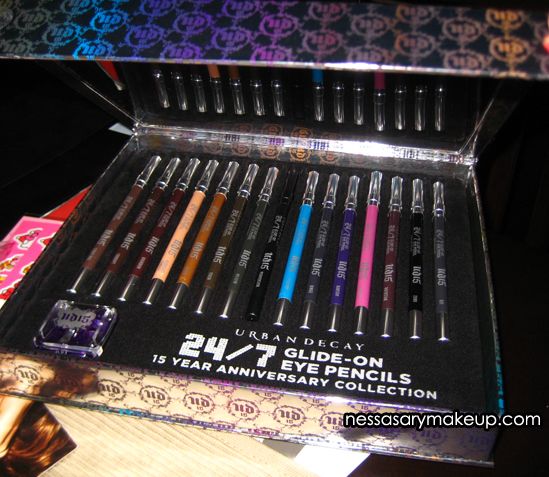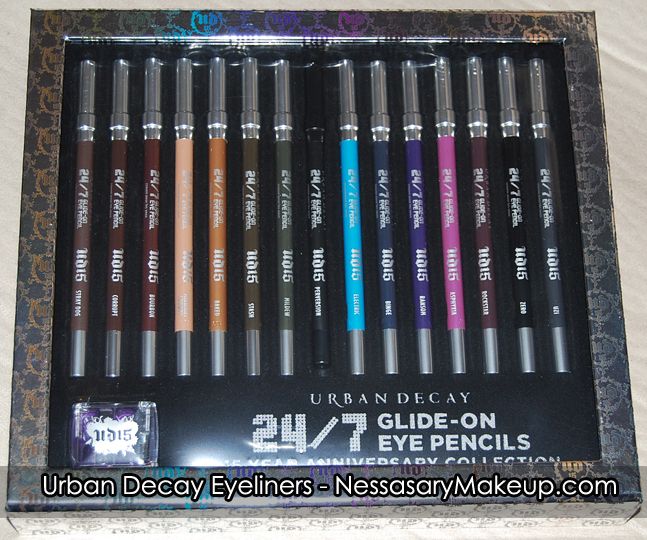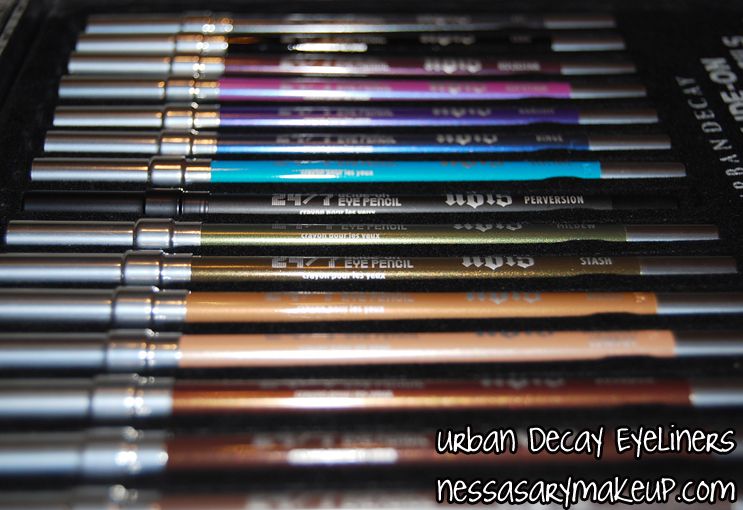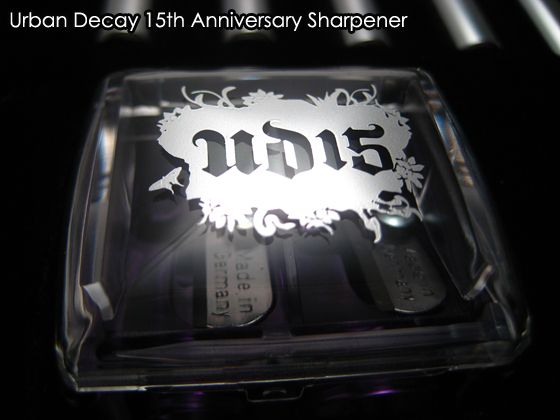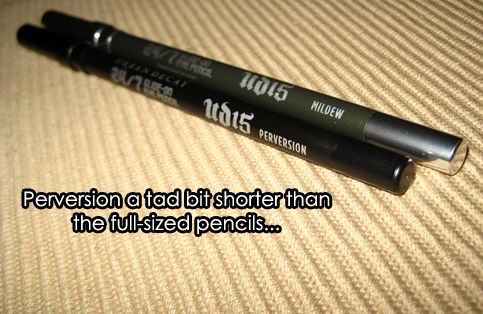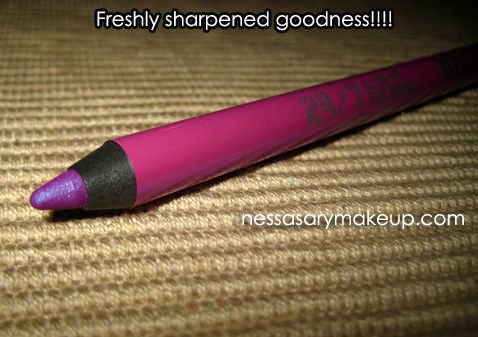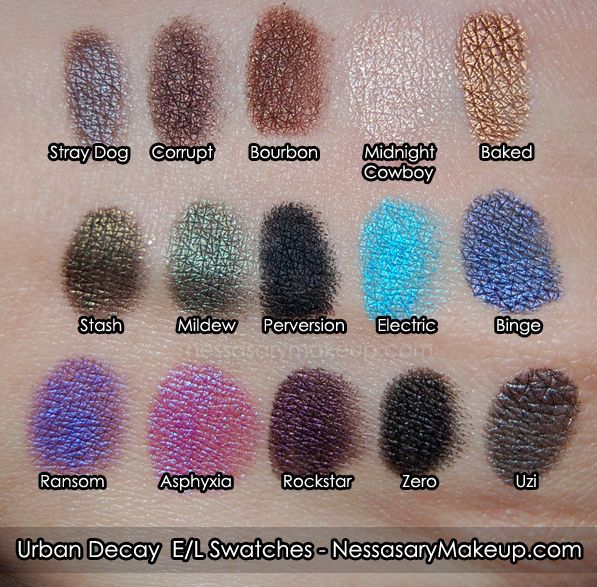 Comparison of "Perversion" and "Zero":