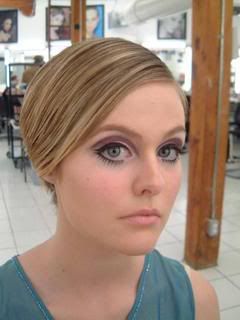 The pic above is a technique in the makeup world called "cutting the crease". It can change the way your eyelid looks, giving it more depth and shape. This technique of course was popular in the 60's, giving a more animated look.
I had a request from Camilla to do just the basic technique for an eye look from the 60's; a look that Twiggy wore best.
Here is a super quick tut I did on re-creating a 60's look, but shaded the outer-V for a modern spin. I only did one eye because once again, my allergies was flaring up (I can't wait till this season is over), so you can even see some redness in my eyes because of it, I apologize!
Adding scotch tape to parts of your eye does wonders when it comes to makeup, especially artsy makeup for photoshoots, it just give a nice straight line where you need it and ensures an "even eyeshadow" application.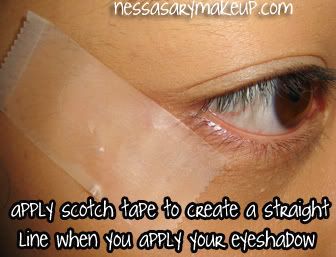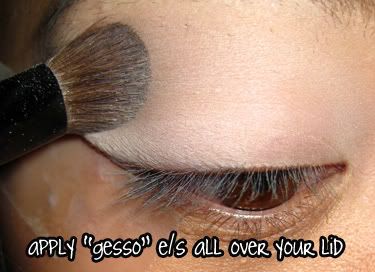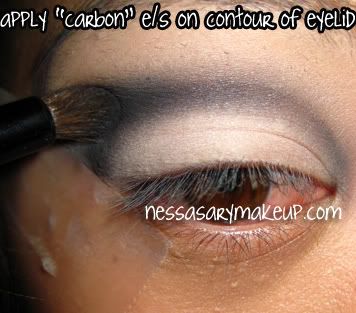 Apply your eyeliner, thick is better for a 60's look. I also applied liquid eyeliner (Revlon Colorstay Liquid Eyeliner) on my lower lashline and angled it to give the eye some shape. Then apply your falsies. As you can see the clear cut line the scotch tape gave…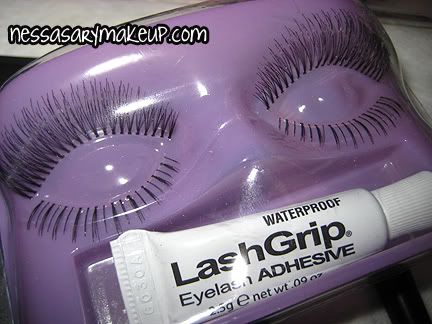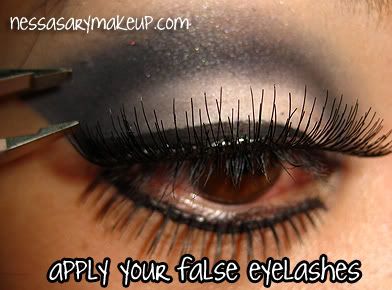 I didn't apply mascara to blend with the falsies in this pic just so you can see more detail…