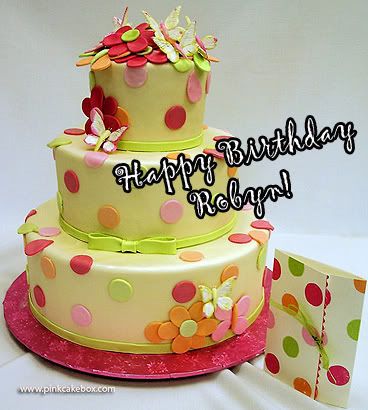 So even though tomorrow is Robyn's birthday from PurelyCosmetics.com, we are celebrating it today! This lady is insane and has the biggest heart- she is always so pleasant and giving. Her daughter is lucky to have one cool mom! LOL. BTW, the pic is from Pinkcakebox.com which has some awesome cakes with the best designs, so check em out!
Robyn is so generous that despite the fact that it's HER birthday, she wanted me to let my readers know about the little birthday special she has, so let's celebrate it with her! Also read her beauty blog here: Purelycosmetics.blogspot.com.




FREE SHIPPING ON ANY ORDER REGARDLESS OF THE AMOUNT! Yes, my sexy bombshells, FREE SHIPPING on any amount! None of that free shipping on all orders over $100 crap, but free shipping even if you just order a few samples! But trust me, you will be tempted to order much more than samples. you MUST enter "HappyBirthday" in the redeem code box for FREE SHIPPING. The BEST part?! She will give away the "Beauty Blender" (I recently reviewed) randomly to one of my readers, in the notes section when you order, you MUST enter "Enter me for the Beauty Blender giveaway".
The FREE SHIPPING offer starts at 12:01am Wednesday (think tonight for you insomniacs) and ENDS at midnight.
I love her products (for real) and no I am not trying to advertise, heck I use her products myself! I just get a lot of questions in regards to different kinds of mineral makeup products and what my shade is, etc. So I LOOOVVVE her Skin Smoothing Formula Mineral Foundation in "Olive Beige", it is the perfect match to my skin and I love how there is no mixing needed to get the perfect shade, it's good straight outta the jar!
Random Moment:

I love the "Little Mermaid", can't wait to get my hands on the new "Ariel's Beginning"!