Ugh. Cali weather sucks, even though I heard Arizona had it worse at 116 degrees, my sensitive skin isn't having it. Thanks to this insane heat, I had a severe case of prickly heat & heat rash on the back of my legs (as some of you know from my Facebook), in which I actually had to see a doctor and get medication for it (steroid cream and Hydroxyzine). The itchiness was annoying and learning how to sleep on my stomach wasn't fun either, LOL. Luckily the cream worked wonders and my legs are almost back to normal…whew! Just in time before my Hawaii trip! I hope I don't get any other crazy reactions while im on vacay because that would just not be fun!
I am so behind on my blog it's ridiculous…so I am trying to catch up! I will be doing a tutorial soon using the NYX smokey eye palette (the same look from the Vision Awards). Here are some pics I took on the 4th of July of the fireworks they had by my house: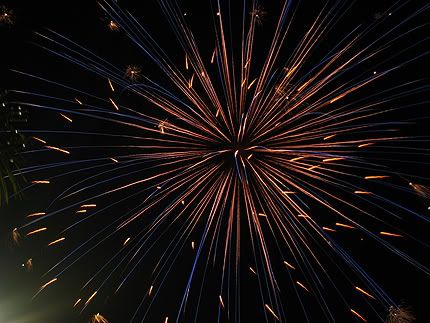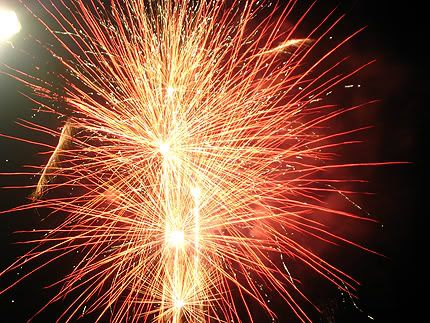 Since the doctor said I can't wear any tight pants or anything that encloses the area to trap more heat, I have been wearing dresses and skirts the past week, and came across some cute dresses at Forever 21 and other random places:
I love the bubble skirt!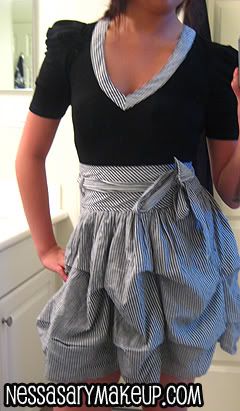 It's also very casual (in terms of material) so it's cute with flip flops too or you can dress it up: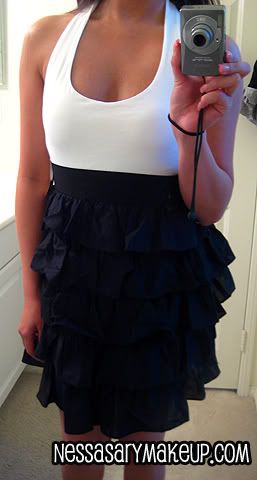 Floral tube dress with a tulip cut bottom:

I love ruffles if you can't tell! LOL, but I thought it would be nice to add a black dress to the collection as surprisingly I don't really have an all black dress…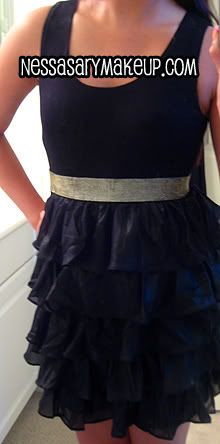 Okay, okay on to the review! So I tried the Smooth Away Hair Removal months ago (like when it was still winter haha yeah I am that behind! LOL sorry!) and the results were actually better than I thought, I had a light touch and did it in circular motions as instructed but it caused temporary redness on my legs (then again I have really sensitive skin)! Yeah my left leg is pretty damn hairy but hey how else am I going to test to make sure it really works right!?? Besides this was in the winter time and y'all know I could use some extra "insulation"! HAHA.
The area to be used MUST be dry, no lotion or oils. You can apply lotion after to help keep skin soft and moisturized.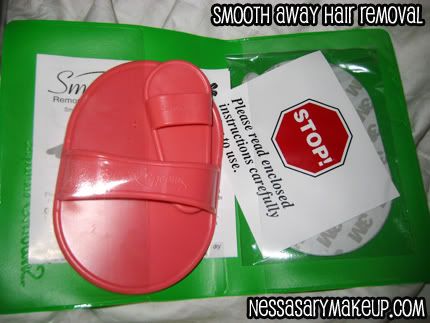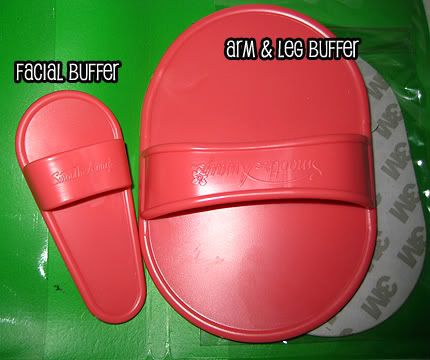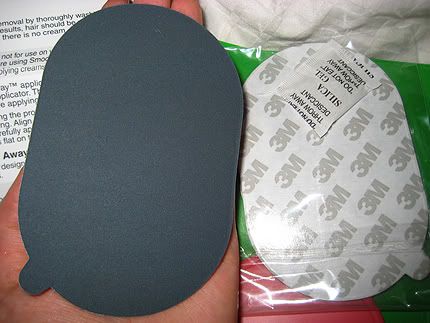 Product: 3 out of 5
Packaging: 4 out of 5
Quality: 3 out of 5
Overall: 3 out of 5
Price: $9.99 at Walgreens and other drugstores
Would I buy again? Maybe
PROS:
– Does remove hair as described
– Easy to use and great for quick hair removal when traveling or on the go as it does not need any water or shaving cream
– Comes with refillable 3M sandpaper-like pads you just peel and stick on the buffer
– Has a handle you can slip your hand or finger through to make it easy
– Comes in a its own travel pouch
– Has a facial buffer for the upper lip area
CONS:
– Didn't remove all hair, had to keep going over certain spots
– A bit time consuming, faster to use a shaver or to wax
– May cause redness or tender spots for those with sensitive skin
Overall: It may be a great product for some people and like I said I was pretty impressed that it did remove a good amount of hair, however it took me forever just to get one leg done, so I would stick to either shaving or waxing personally. But I think it's great for small jobs in a short amount of time and for those that have more tolerance than I do I am sure this would work great (as my BFF Erica tried it and she loved it and had no redness, etc), so it varies from person to person.