I got a few outfits from Charlotte Russe when I was in Vegas, and I also got a few outfits from Forever21 (online), and since many of you have asked for more fashion related posts, I figured id post some of my haul. Forever21 had a sale on this long black sleeveless cardigan for only $5.99! And I LOVE IT! That was probably the best bargain ever! I got a turquoise ruffle dress from Forever21 also, I used an old H&M belt I had to dress it up a bit. The short/tube top set (they are attached together like one whole piece) I got at Charlotte-Russe which also comes with a faux alligator skin belt. It's a bit too revealing for my taste (as in too much skin at one time) since I don't usually wear shorts (because I desperately need a tan LOL), so I most likely would wear it with a cardigan or the vest like shown below to tone it down, but it's super cute.
It's wrinkly because it was packaged tight when it was delivered to me.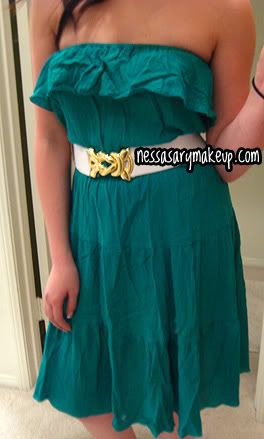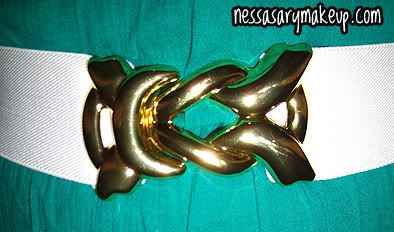 The black sleeveless cardigan I got for only $5.99! over a solid heather gray shirt and some leggings: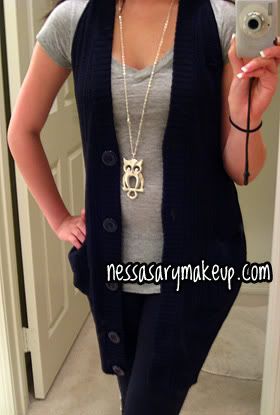 Jumper from Charlotte-Russe: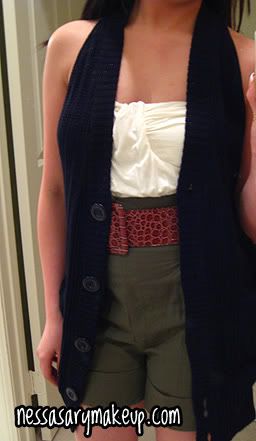 Here is a look with the "Classic Dame" mattene lipstick I got at the CCO, the look below this I used "Full on Lust" lipglass. The eye makeup is the same for BOTH looks, since I was just messing with the lippies.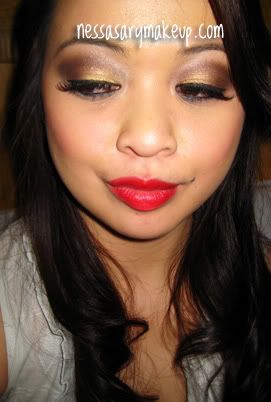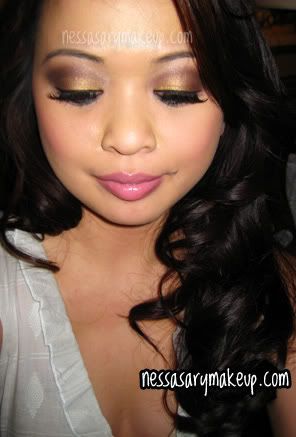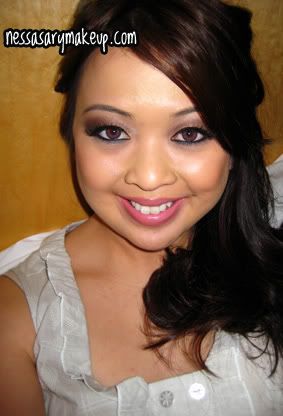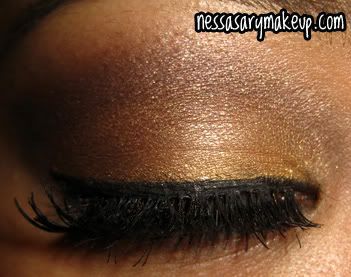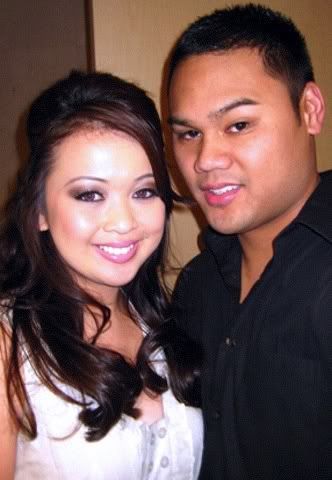 What I used:
[Face]
– Givenchy Matte Primer
– MAC NC30 Concealer
– Buff'd Mineral Foundation in Chamois & Almond
– MAC Pro Setting Powder
[Cheeks]
– MAC "Emote" blush for contouring
– MAC Mineral Blush in "Nuance"
– MAC "Refined" MSF (from Sugarsweet collection)
[Eyebrows]
– Anastasia Brow Whiz Eye Pencil in "Medium Ash"
[Eyes]
– MAC Shadestick in "Lemon Chiffon" on lid
– MAC "Goldmine" e/s on lid
– Milani "Java Bean", MAC e/s in "Mulch" & Milani "Chocolate" blended together on outer-V and contour
– MAC "Shale" e/s on contour
– MAC "Ricepaper" as highlight on brow bone
– MAC Fluidline in "Blacktrack"
– Maybelline Lash Stiletto mascara
– Ardell #120 Demi Wispy Eyelashes
– Urban Decay e/l in "Zero" smudged on lower lashline
[Lips]
– (For look #1), "Classic Dame" mattene lipstick
– (For look #2), "MAC "Beurre" cremestick lipliner, MAC "Snob" lipstick, and "Full on Lust" lipglass