Hi dolls! So today I went to Target, originally to get laundry detergent and JUST laundry detergent, but of course my legs took me to the makeup section and I came home with laundry detergent…..and Maybelline's Fit Me Foundation in "Natural Buff" (230) and CoverGirl Lip Perfection Lipstick in "Divine". I am wearing both items in the pic above, and I posted a video talking a little more about them.

Now first off, let me start of by saying, I LOVE BOTH! I know it may be premature to love the foundation right away, since a fair test run for me is a few days/different environments/weather conditions, etc. but the coverage for a drugstore foundation???! It is AMAZING (at least in my opinion), and it was only like $6! Can't beat that. I like it a lot better than Revlon foundations, for one, I absolutely hate the way Revlon makeup smells. It just bothers me so I can't stand their foundations for very long. But the scent of the Maybelline Foundation is so light, and almost floral. If you are sensitive to scents and generally lean towards fragrance free makeup, check this out because it doesn't have a strong smell at all.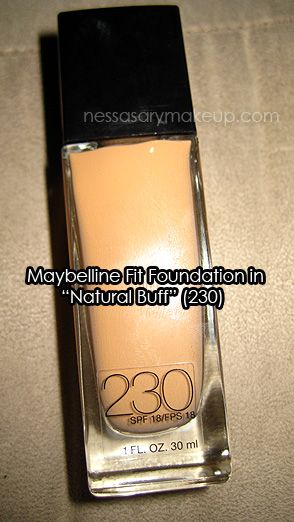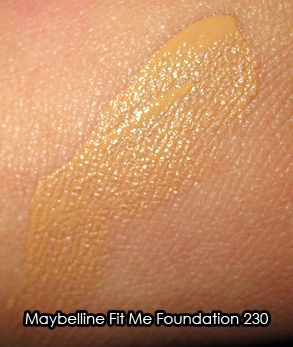 I bought the shade Natural Buff (230) and it's a tad bit dark on me, but nothing noticeable, if anything I kinda like it because it gives me a nice faux tan and I like that it sort of adds warmth. BUT this particular shade is a bit yellow, almost too yellow; but in the bottle it looks neutral, no yellow undertones. If anything my MAC Pro Longwear Foundation in NC35 is way more yellow than the Maybelline Foundation but it looked a bit too yellow on me. So I think I will try a shade lighter just to compare. But I definitely want to keep this one for when I get a bit darker in the summer, and because I can always lighten it up a bit by thinning it out with a mixing medium or mixing it with another foundation.
See how it's a smidge darker but sorta gives warmth?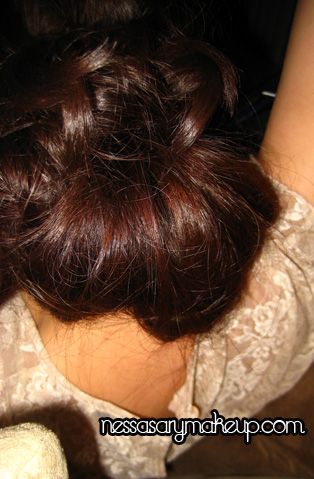 Next up- is the CoverGirl Lip Perfection Lipstick in "Divine" and it's just that-divine! I love, love, love this lipstick! It totally stuck out to me when I was roaming down the aisle so I brought it home and so happy I did! I was a bit worried because they didn't have any testers, so I wasn't sure how it would turn out, but it's just a gorgeous berry color, these pics do not do it any justice! And I think it goes well with any complexion, any skintone- it's just that amazing. I also provided similar purplish pink lipstick swatches for comparison. I'd say it closest to MAC lipstick in "Up the Amp"…but like 2 times cheaper!