I have had many questions on how to avoid getting mascara on your eyelids upon application, and sorry I am barely getting around to it now! I actually bought this mascara guard back in January I believe from a little Asian store near the BF's house (for any of you that live in Southern California, it's in the Diamond Life Plaza), for around $3. I went back recently and they didn't have anymore so I am not sure if they are just out of stock. But you can also find it here on this website for around $6 Onatoko.com, and the one shown is the EXACT one I bought.
I hardly use mine because I forget or I am in a rush so I just apply a few coats and I am good, so I rarely deal with it getting on my eyelid since I hardly try to make it "perfect", but if you are looking for something like this to avoid getting mascara on your lid, then I highly recommend this one since it also comes with a comb to get any clumps out.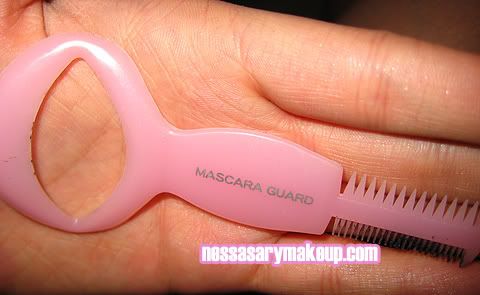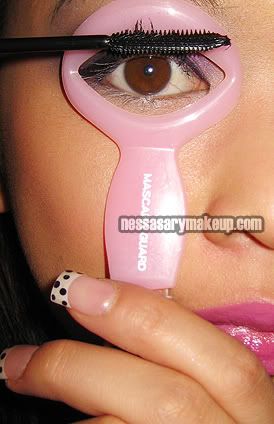 There are many other versions of mascara guards such as these, the Shape and Guard by Brenda Christian, or the i-Lash, these are reverse versions (the handle is on top, the curved part fits the shape of your eye), it also catches fallen eyeshadow during application of mineral eyeshadows or pigments.

Alice Cosmetics also has their version at $3.99.