Thanks to Pursebuzz.com, I decided to try and make my own mixing medium, and for those who don't know what it is used for, it helps pigments and loose glitters adhere to your eyelid. Add 1 or 2 drops to your brush, pick up a little pigment, and apply to your lid or desired area.
The mixing medium (which comes in water and gel based) is ONLY available for MAC PRO, and you can buy it on eBay even though it's kinda pricey on there.


What you'll need:
– Glycerin (which you can get at any drugstore, it will most likely be in the skincare or facial aisle, where Palmer's Cocoa Butter is), I bought it for $2.99 at CVS.
– A small funnel to transfer it into your empty container.
– A measuring cup or spoons.
– A bowl or container to mix the glycerin and water.
– Empty container.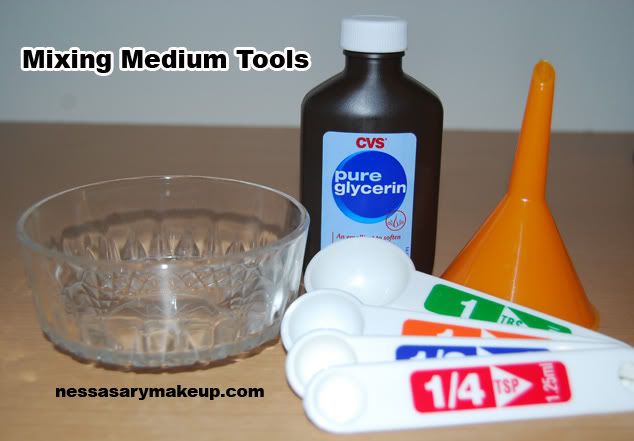 1/4 Glycerin, you must put 3/4 water.
STEP 1:
Measure and pour the right amount of Glycerin into your bowl, then add the water.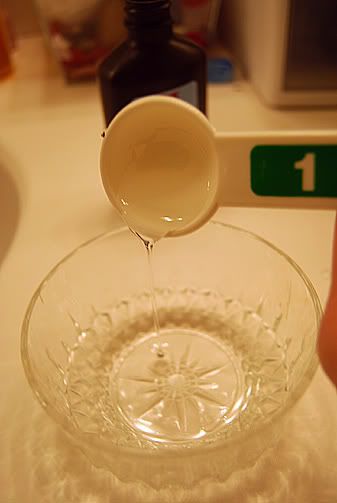 STEP 2:
Stir…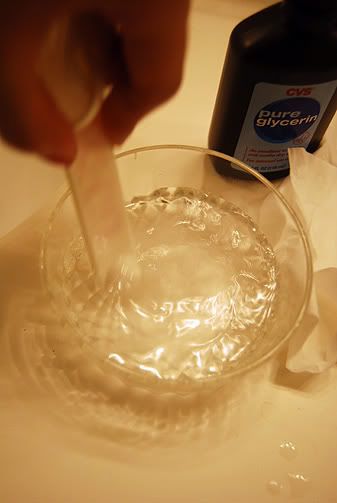 STEP 3:
Get your empty container…



STEP 4:
Get your funnel and place it in the mouth of the bottle, then with a steady hand, pour your mixing medium into the bottle.