Sorry for the obstruction of the watermarking…but a girl's gotta do what a girl's gotta do. Someone mentioned the coding to prevent "right clicking" but a person can steal the pics from "View Source" or screenshots…so this will have to do for now.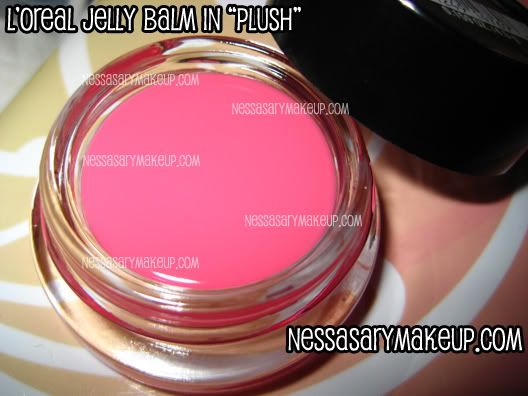 Product: 4 out of 5
Packaging: 3 out of 5
Overall: 4 out of 5
Price: $8, Walgreens and other drugstores
Color Tested: "Plush"
Would I buy it again? Yes because the product is awesome, but No because I hate potted lipglosses.
The L'Oreal HIP Line is growing and is definitely catching a huge audience with their new products and pigmented colors. They recently added a new product to the line- their Jelly Balms, which I compare as a decent dupe to the MAC Tendertones.
First of all, I personally am not a fan of "balms", or potted glosses where you have to stick either a lip brush or your finger in…hence I passed on the Tendertones from MAC simply because I know that if I DID buy it, it would end up in my junk drawer because I would never use it.
But lo and behold, I walk into Walgreens (my second home, lol), and saw these new jelly lip pots from L'Oreal. They come in a wide range of sheer, yummy looking colors, I got a sheer baby pink color called "Plush". I immediately thought of the Tendertones as soon as I saw these.

So how do they compare? Well even though I don't own any of the Tendertones, I have tried them, and they are a bit sticky (just as I expected) and since I always have my hair down, me and sticky don't go together. However, it's not TOO sticky, so I can live with it for the most part, and I DO love how they have different ranges of sheer color in the Tendertones. The L'Oreal Jelly Balms are an awesome dupe of the MAC Tendertones, they feel about the same in terms of texture and consistency except they are NOT as sticky to me and of course they too feel moisturizing on the lips, so there is no noticeable difference among the two. The color is also sheer with a touch of pink, and they both come in pots and smell awesome! This jelly balm smells and tastes like cotton candy. I would say the only difference is that the MAC Tendertones seem to have a bit more product in it than the Jelly Balms BUT it could also be the jar just making it look like there is more.
Also, the Tendertones are $14.50, whereas the Jelly Balms are a reasonable $8.
Overall? Whether you are a MAC addict or not, these Jelly Balms are hard to pass up!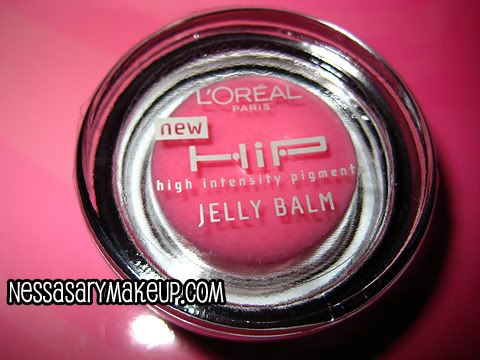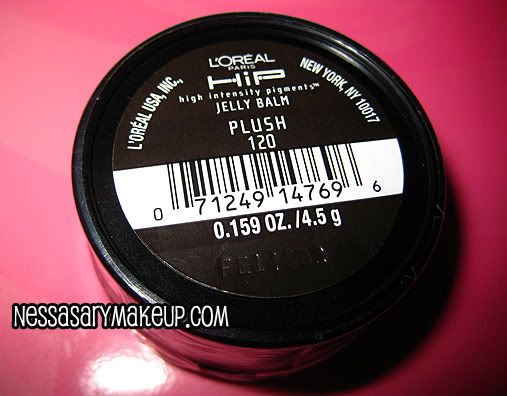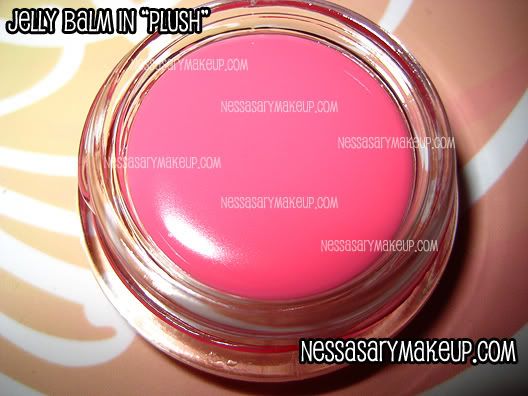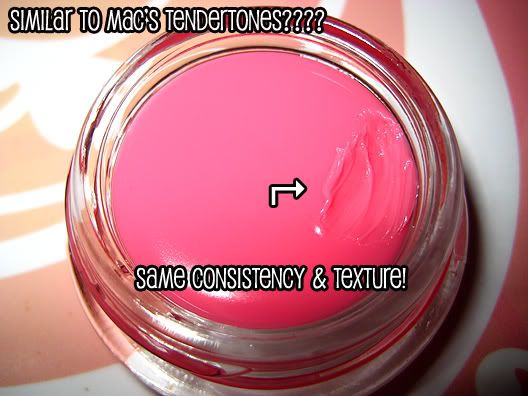 With MAC's "Myth" lipstick as base: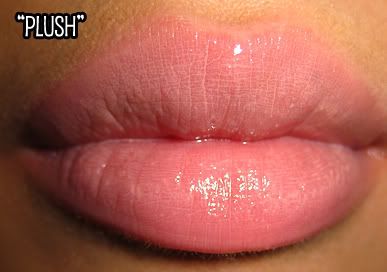 Just by itself: