Thank goodness it's Friday! I am taking a half day at work today since I am leaving for Las Vegas to start the fun! So I most likely won't post until I get back (on Sunday).
I just placed an order for some mineral foundation samples with Buff'd Cosmetics and again with Joppa Minerals in search of the perfect or somewhat close to the perfect shade of foundation. I still love Silk Naturals, but I just want to venture out again and find a foundation where no mixing is needed.
So far I LOVE the coverage of the Joppa Minerals (thanks Moi!) although the first samples I got were a tad bit TOO light. I like Fyrinnae's, but in the middle of the day, the Superpower foundation became kinda chalky on my forehead and I hated it. So I ordered the regular foundation since I don't need that much coverage to begin with, and also got two of their finishes to see which one I might like better: sheer and matte.
So now I am trying a few other foundations from companies I haven't ordered from in awhile just to get back into the groove of picking the "closest one". I think Joppa might just be the winner, but we'll see!
In this "Black Ore FOTD", I wore Joppa's Mineral Foundation in "Medium Light #2″, and as you can see, it was TOO light on me. But makeup is all about trial and error!
Anyways, here is my look using the Black Ore pigment from MAC's newest collection. It was very easy and simple to do and it's a GORGEOUS color! A nice shimmery black with gold reflects, perfect for nights where you wanna be more dressy and an awesome addition to re-vamping the "smokey look".
Not a lot of blending was needed since the smokey look is better when it's naturally messy and smokey.
Have a great weekend gal pals!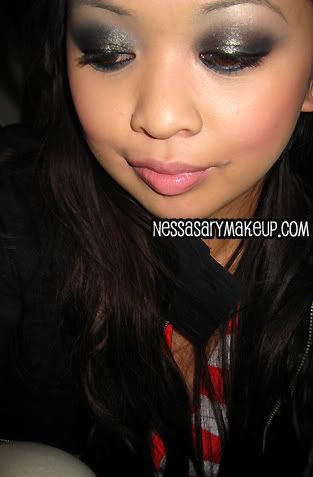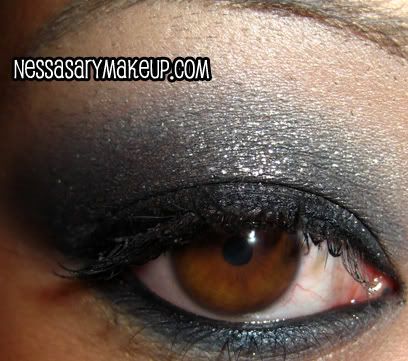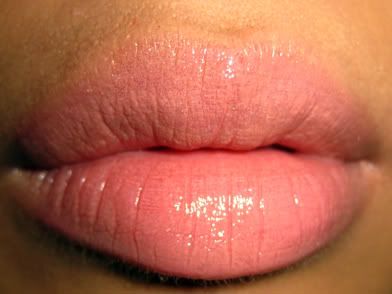 What I used:
Face:
– Camellia Rose Skin Soothing Primer
– Joppa Mineral Foundation in Medium Light #3
– MAC StudioFinish Concealer in NC30
Cheeks:
– MAC Beauty Powder in "True Romantic"
Eyes:
– MAC PP in "Soft Ochre" all over the lid
– Mad Minerals Indelible Creme Eyeshadow in "Carbon" as base for Black Ore
– MAC Pearlized Pigment Cluster in "Black Ore" on lower half of the lid (applied DRY)
– MAC eyeshadow in "Femmi-Fi" as highlight up to browbone
– Nixie Liquid Eyeliner in "Black"
– L'Oreal Telescopic Mascara in "Blackest Black"
– Milani Color Brilliance Pencil in "Black" smudged on lower lashline and waterline with Q-Tip
Lips:
– MAC Lip Erase in "Dim"
– MAC l/s in "Pleasureseeker"
– A touch of NYX's lipgloss in "Beige"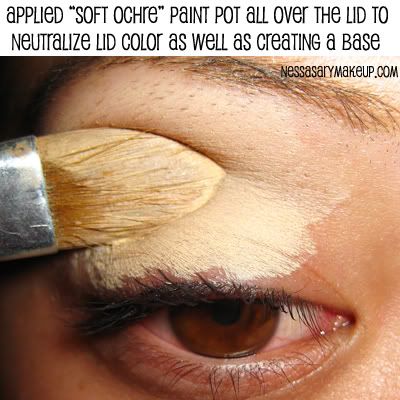 Should look like this: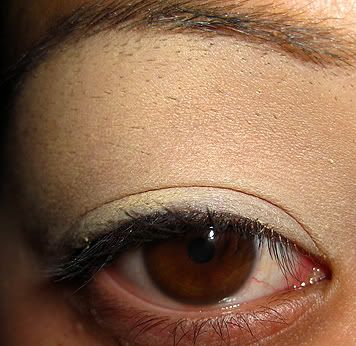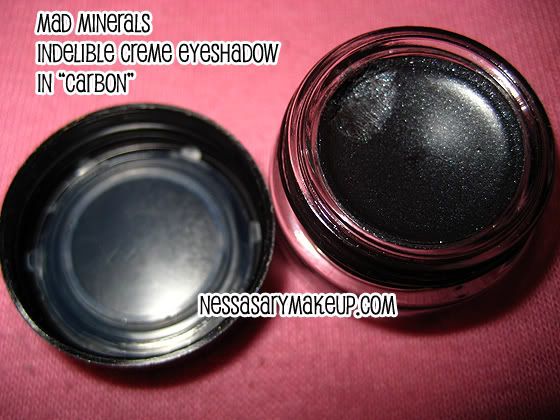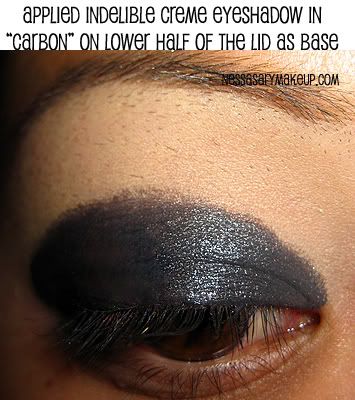 Blend if NESSASARY, get it??! LOL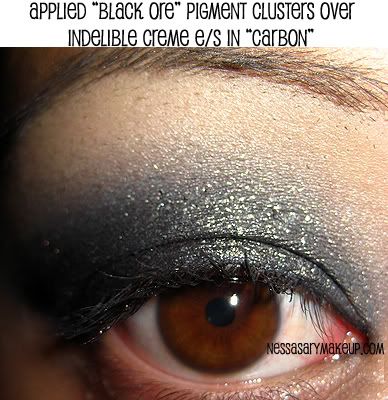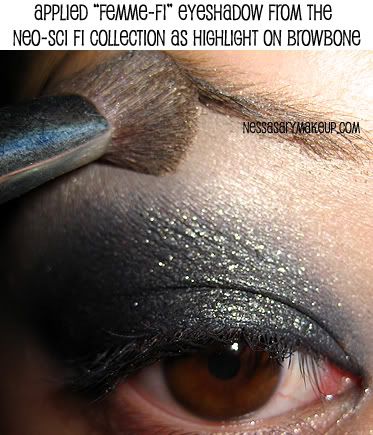 Should look like this so far…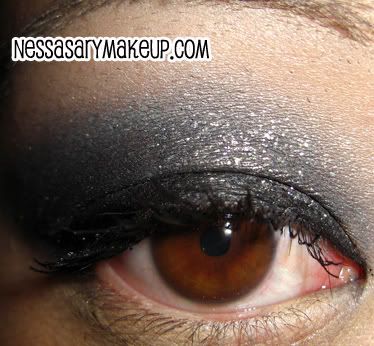 Then just line your eyes and apply mascara (or even falsies if you want):