Here is another fotd/tutorial I did yesterday using Urban Decay's "Graffiti" eyeshadow as well as two of my favorite C-Shock eyeshadows, "Eyepopping" and "Wondergrass". Again I used the Maybelline Liquid Mineral Foundation UNDER my mineral powder foundation and loved the result!
I also included a VIDEO by reader request using the MAC Sculpt & Shape DUO Compact (even though it's pretty much the same steps as the contouring video, but I showed application using the #138 brush)which I got in addition to my PRO Powder that I already have in "Sculpt", but I bought the "Accentuate/Sculpt" compact. **Sorry about the poor video quality, I was using my macbook camera and it sucks…
Enjoy!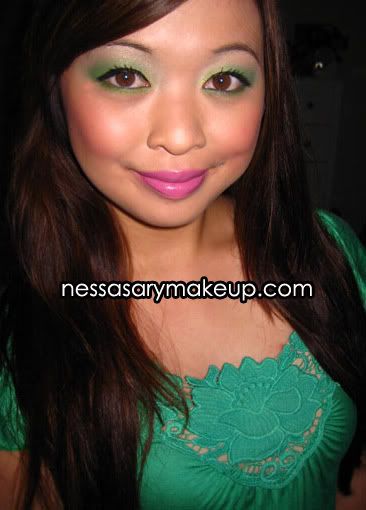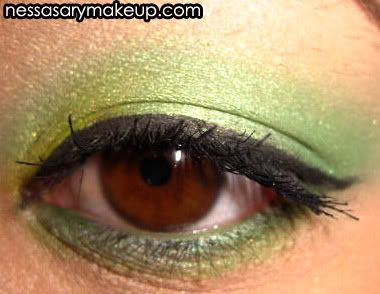 What I used:

Face:
– Smashbox Photo Finish Primer
– Maybelline Liquid Mineral Foundation in "Creamy Natural"
– MMBB Mineral Powder Foundation in "Medium Beige"

Cheeks:
– ULTA Blush in "Tender"
– MAC S&S Powder for contouring

Eyes:
– MAC Paint Pot in "Painterly" (all over the lid)
– MAC e/s in "Eyepopping" (inner corners)
– Urban Decay e/s in "Graffiti" (middle of the lid)
– MAC e/s in "Wondergrass" (outer-V)
– MMBB "Highlight" as highlight
– MAC Fluidline in "Nightfish"
– Covergirl Lash Blast Mascara
Lips:
– MAC lipstick in "Up the Amp"
– NYC Lipgloss in "Iced Orchid"


And then highlight!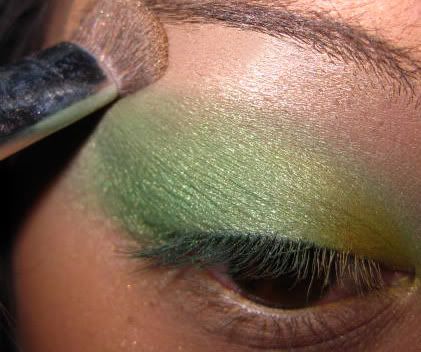 To get this!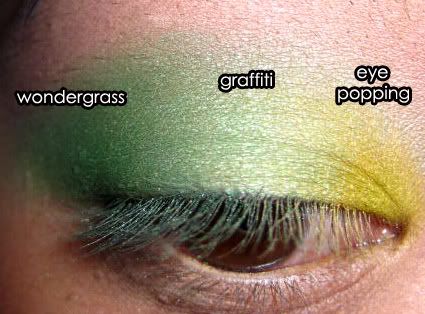 Then just line and apply mascara!

And the lipstick…