Brrr! It's windy in San Francisco! But I love it compared to hot sticky LA!
I am exhausted and I have a long two days ahead of me, so I will try and squeeze in as much as I can! Thanks to all of you wishing me a safe trip! You gals are so sweet, and speaking of sweet, all we've been eating is dessert and gummy bears. LOL.
Once I get back home I will do a review on the Milani Eye Pencils, as well as swatch Bio Green along side with UD "graffiti" and MAC's "wondergrass".
I did a look using Mad Minerals's "Wild Mango" and MMBB's "Deep Coral". It's a very simple, natural look in person, and really accentuates those with peachy undertones. I paired it with MAC's Lipglass in "Sockhop".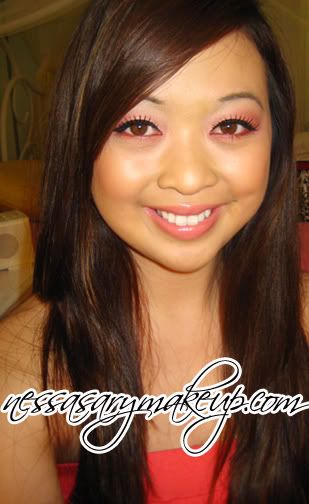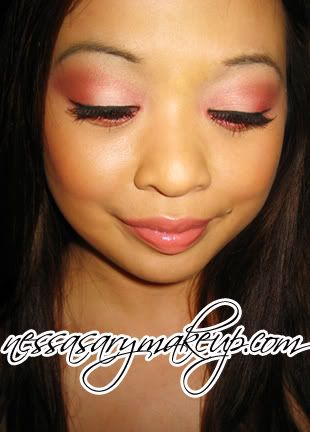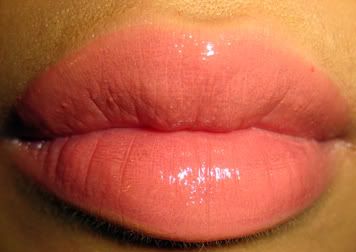 What I used:
Face:
– Monistat Chafing Gel as primer
– MAC StudioFinish Concealer NC30
– Silk Naturals Foundation
Cheeks:
– EDM "All Smiles"
– Mlani Blush in "Luminous"
Eyes:
– MUFE Flash Color Paint in White all over the lid
– MAC e/s in "Mylar" all over the lid over MUFE paint
– Mad Minerals e/s in "Wild Mango" on outer-v and contour
– MMBB "Deep Coral" on outer-V
– ULTA "Gold Leaf" and Milani "Beach Sand" as highlight
– MAC Fluidline in "Nightfish"
– L'Oreal Telescopic Mascara
– False Eyelashes (old ones forgot which brand/style)
Lips:
– AVON "Nude Pink"
– MAC l/g in "Sockhop"
Then applied "Mylar" all over the base to set: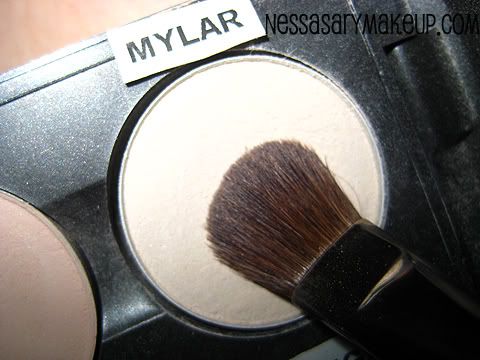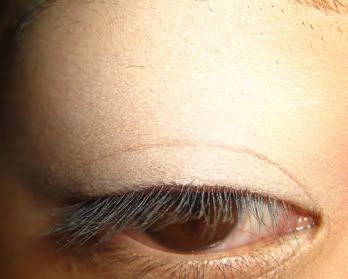 *Applied WET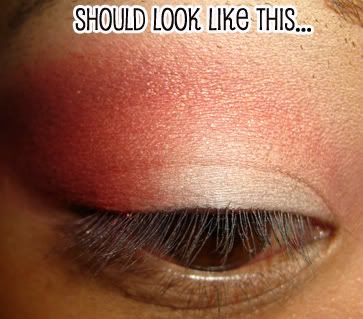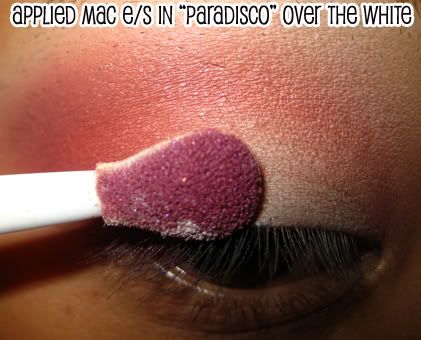 Should like this: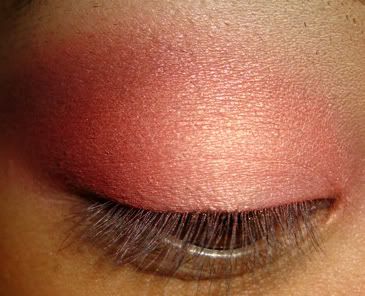 Highlight: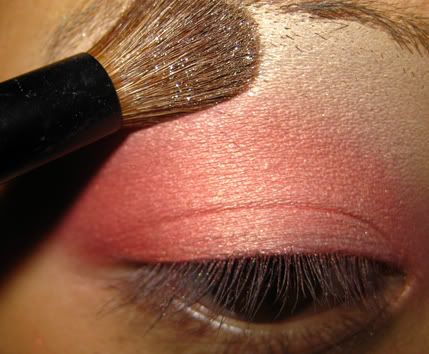 Line and apply mascara