I couldn't wait to use the Mehron palettes so since Halloween is around the corner I thought id have some fun and just play around with them and try to get a feel for them and the consistency. Many of you asked how to use these so I will be doing a tutorial on that soon.
I wanted to make an eye mask because I loved getting my face painted when I was a kid and thought it would give me an opportunity to use the palette to its full potential. I first outlined my mask with NYX's Jumbo Eye Pencil in "Milk", then filled it in with the "Teal" color in the pastel palette. I then outlined it again with the dark purple color. The "bling gems" are actually cell phone bling self-adhesive stickers and I used it to outline the mask as well as make it "pop" by putting it over the purple outline. I then applied my foundation, blush, and lip color.
It took me almost 2 hours to do this look because I had to peel off every little backing on the gems, but nonetheless it was worth it and I had a lot of fun doing it. You can continuously add more of the teal color as you go along in case it gets "streaky", I used a taklon brush, but next time I am going to try to use a sponge instead. It takes awhile getting the "right amount" of the cream, but it's fun to play with! I also did a video!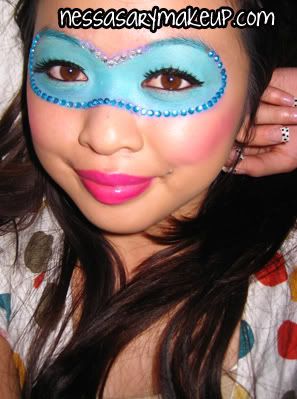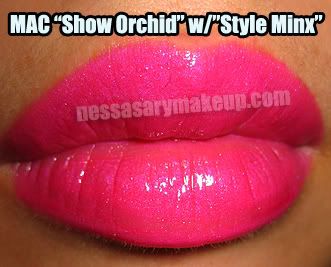 What I used:
[Face]
– Purely Cosmetics Foundation in "Olive Beige"
[Cheeks]
– MAC Fafi Blush in "Fashion Frenzy"
[Eyes]
– UDPP all over lids
– NYX Jumbo eye pencil in "Milk" to outline the shape of the mask
– Teal color in Mehron Pastel Palette inside color of mask
– Dark purple color in Mehron Pastel Palette as outline
– Cell phone bling gems on outline
– Revlon Colorstay Eyeliner
– MAC Technakohl Eyeliner in "Graphblack" on lower lashline
– Ardell Eyelashes in "Luckies"
[Lips]
– MAC "Show Orchid" lipstick (PRO)
– MAC Lipglass in "Style Minx"