I am SUPER tired. I didn't sleep for a whole entire day. Meaning I woke up at 12pm SUNDAY, and I haven't slept since then…why? I suffer from insomnia. I can never sleep on time, and basically my body can be tired, but my mind is WIDE awake. 5AM rolled around and I was STILL awake, there was absolutely no use in trying to fall asleep as I would've had to wake up an hour later to get ready for work and because I would feel more tired than if I were to just stay awake…so I just sat in my bed nestled in my down comforter with my iPhone under my pillow just in case I dozed off, my alarm on my phone would blare.
But instead I left for work dreading another Monday stuck in traffic with stupid drivers. I come home only to find I have a much anticipated package waiting for me from Everyday Minerals AND a MAC envelope for an exclusive sneak peak at the N collection!
I thought id blog to save you gals from any boredom! LOL. I received some of your questions (stressedbum and Row) I'll reply to you ladies tomorrow after I get some much needed sleep! I apologize but my eyes feel heavy like bowling balls!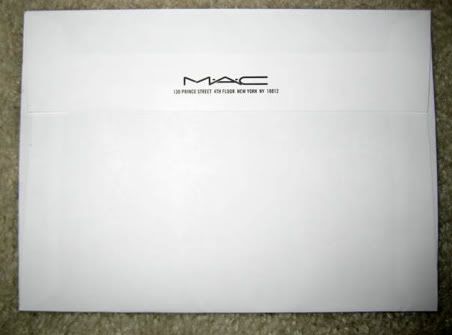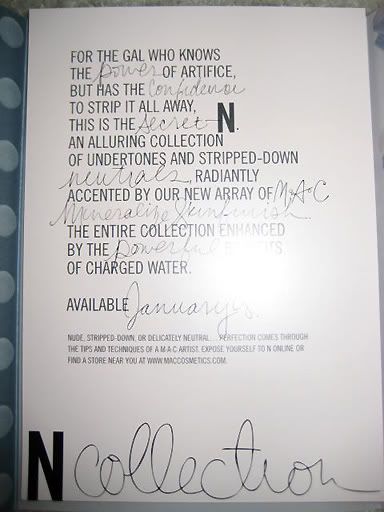 I bought from EDM: 3 Blushes (Waffle Cone, All Smiles, and Weekend Getaway), I stocked up on Waffle Cone as it is one of my favorite EDM blushes! I also ordered their African Soap (which sounds so delicious with its natural ingredients such as tea tree oil and aloe) to help fight acne and keep skin clean, 2 of their eyeshadows (Scented Candles and Baby Bath, gorgeous colors!), and 2 of their lip balm sticks (Siesta and Natural). I love the Siesta lip color! I also got their new EDM Facial/Makeup Wipes, and OH MY GOSH they smell so delicious! A nice heavenly scent of Lavender and they are quilted to get into tough spots and remove dirt and bacteria. And it's a big pack of wipes to last a very long time!
I even got the FREE gift since I spent over $30 which were the 3 brushes you see here and "Gingerbread" eyecolor and "Tinsel Time", both are so beautiful!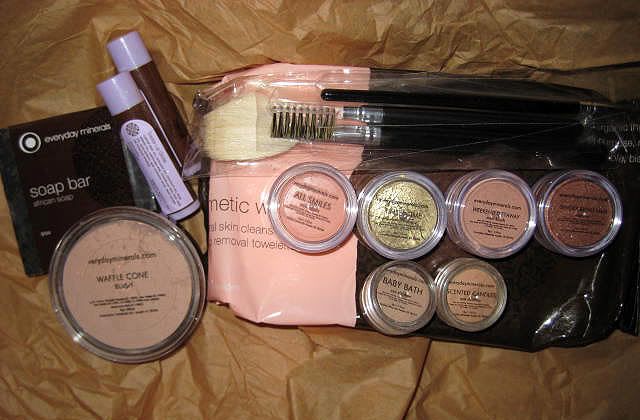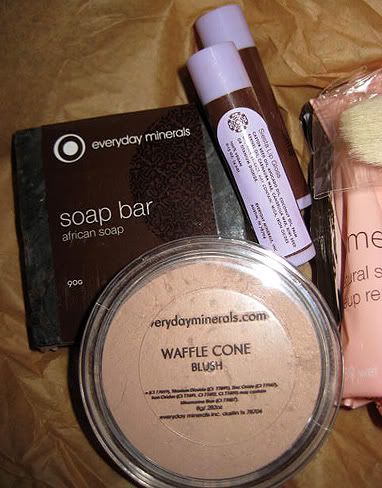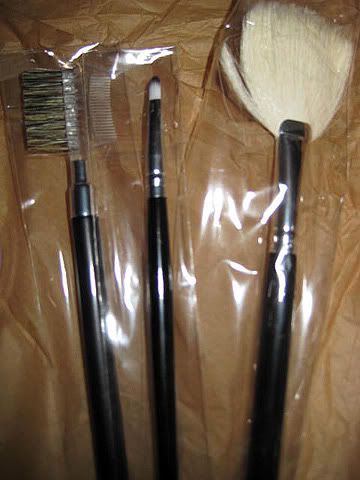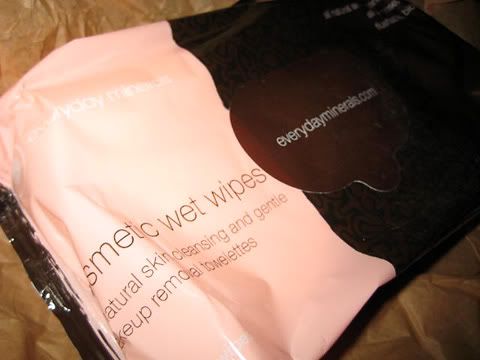 I also bought Covergirl "Forever Fig" eyeshadow and NYC "Iced Orchid" Lipgloss, gotta stock up! I love the "Forever Fig" color, it's a nice deep burgundy/purple color.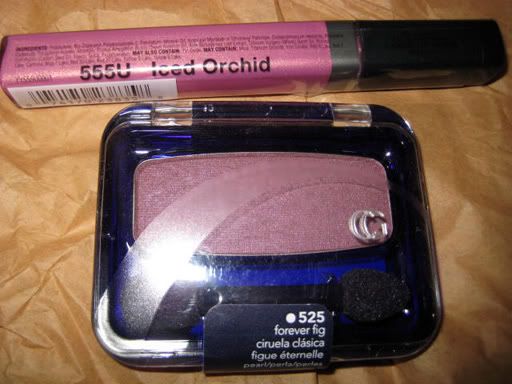 SWATCHES (without flash in normal light and with flash)