Ok so I had some requests to do a video on exactly HOW to blend eye colors, so I will be doing that soon using two and three colors, eyeshadows AND pigments.
I had a lot of people asking me if I was selling Essence of Beauty Brushes, I have only 3 brush sets left available for sale for $16 including shipping, SAME price for International residents, it's a 4-piece brush set with a brush bag.
Comes with: A powder brush, blush brush, eyeliner, and eyeshadow brush.
Email me if you are interested.
I got my personalized shirt today with my logo used on my business cards and site name.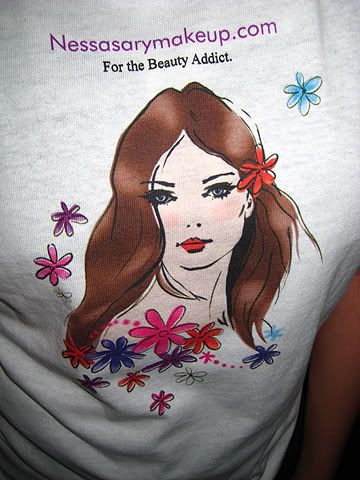 Got more Pure Luxe Minerals and She Space Minerals!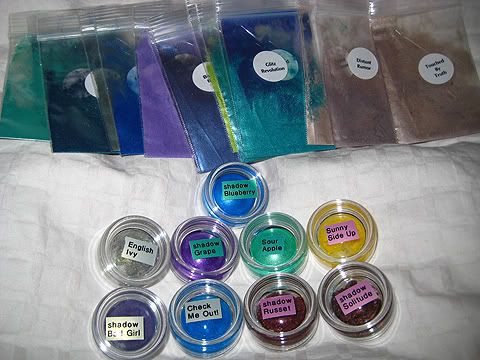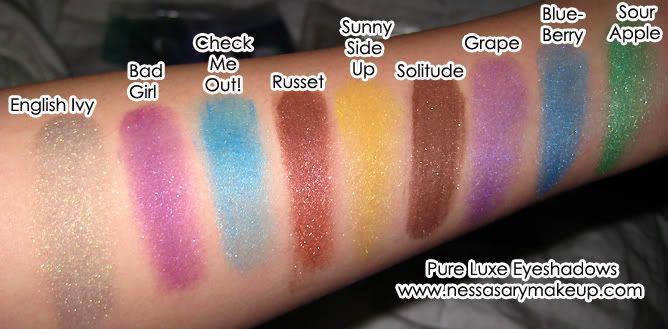 I haven't had time to swatch the She Space Minerals yet since there are so many baggies…I will soon.
A reader requested swatches of the sheer lipsticks from Milani, again please include your email when asking a question if you are under "Anonymous", or do not have a blogger profile, if that's too much work then feel free to leave one in the Cbox