I know I am long overdue for this one, but I am doing each request as soon as possible!
Here are the swatches for Everyday Minerals Lippies "Natural" and "Siesta" as well as the EDM blushes I have. The lippies are in chapstick form, tubing and everything, it's creamier than chapstick, sorta slippery, I love Siesta, it's such a gorgeous color. My favorite blushes are "Waffle Cone" and "Email Me".
Enjoy!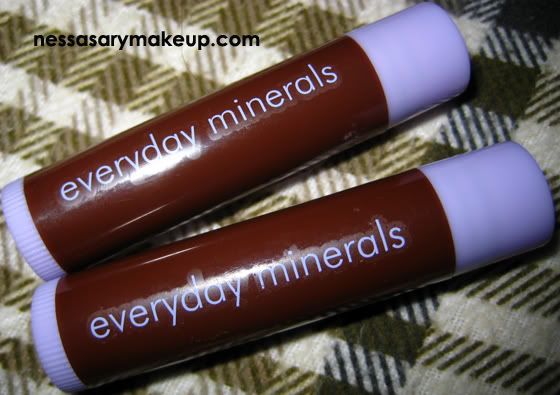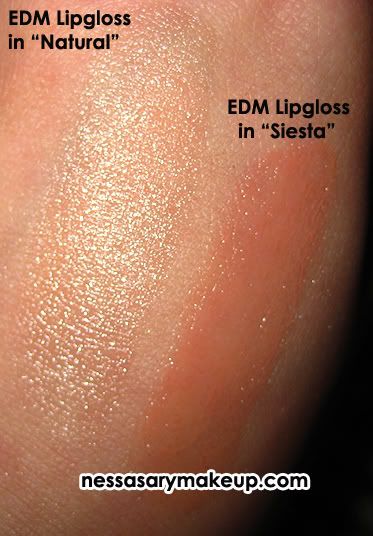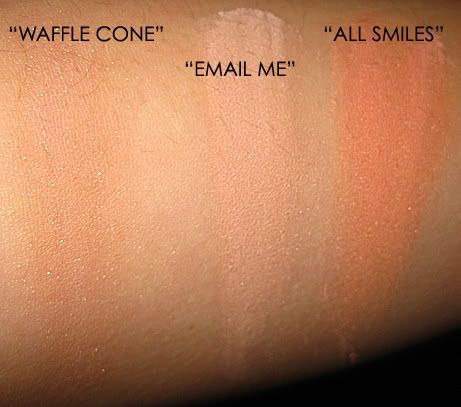 I also found time to house my growing lipgloss collection!