I have a few mineral makeup samples I want to swap, so if you gals have anything you wanna trade let me know, if not I am willing to ship these out anyway to anyone that wants a few samples. Most of them have only been tested ONCE and was not my color hence I have no use for them, and of course I use sanitary measures to ensure that it is in awesome condition.

Here is what I have:

– KT Naturals Blush in "Tranquil", a rose color (Brand new with the safety seal)
– KT Naturals Blush in "Divine", pink (Tested only)
– Everyday Minerals in "Intensive Fair"
– KT Naturals Ulti-Matte Finishing Powder
– NYX Eyeshadow in "Golden Poppy" (shimmery gold), Tested only (not loose powder, actual eyeshadow!)
– NYX "Chick" (Yellow eyeshadow, tested only)
And here are some swatches of NYX loose and chrome eyeshadows (not all are listed).
***These are the ACTUAL color payoff in person, meaning that's exactly how it looks, no photoshop special effects or anything, what you see here is what you get!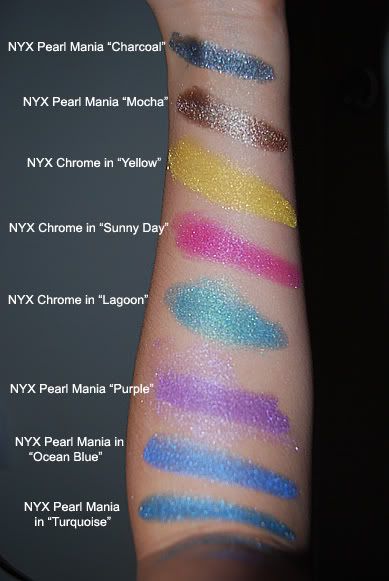 I finally labeled some of my palettes and eyeshadows because they all look the same!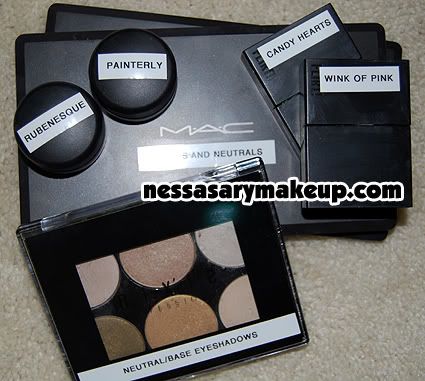 My messy makeup station…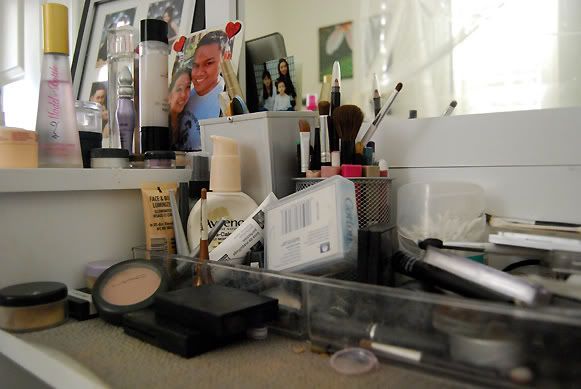 Played with a lilac look and some falsies, as well as eyebrows circa Brooke Shields in Blue Lagoon haha…