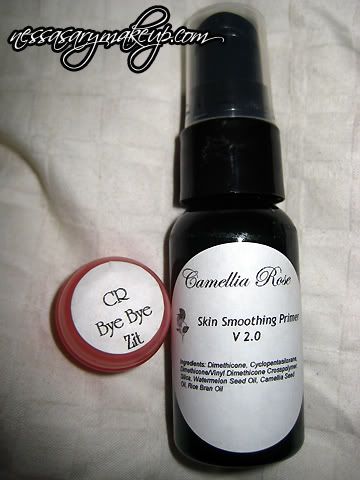 I finally got my Camellia Rose Skin Soothing Primer (Version 2) from Jen from Camellia-Rose.com. If you are new to reading my blog, you can read my product review on her primer, it's a really good primer and smells so nice. I know some of you might ask what the difference is between this primer and the Monistat primer, personally they both work the same, but obvious differences are that the Camellia-Rose primer is all natural and smells heavenly. It's more creamier than the Monistat primer, but they both have "Dimethicone" which a common polymer among makeup primers including Smashbox Photo Finish Primer. She also sent me a sample of her "Bye Bye Zit" which I have yet to try!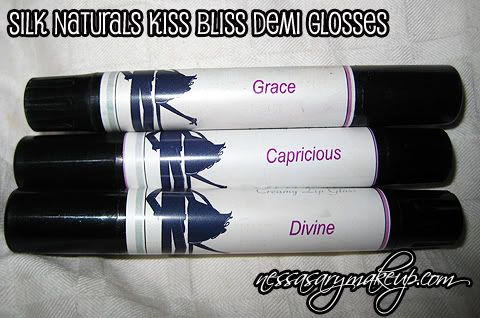 I have an obsession with lippies, that my collection is growing non-stop, but I can't help it! With the Silk Naturals Kiss Bliss Demi Glosses, it's hard NOT to buy these! They come on like a dream, so smooth and moisturizing, and giving your luscious lips pigmented color. If any of you have tried the Burt's Bees Lip Shimmers, it's almost the same in terms of texture and the way it feels. My favorite color is "Divine", it's such a nice nude lippie!
I bought "Capricious" (which is supposedly a dupe of MAC's "Utterly Frivolous"), "Grace", a nice rosy pink, and "Divine" a nude lippie with a touch of pink.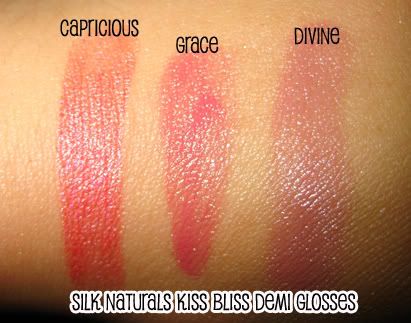 These lip swatches were made with NO BASE, just straight on my natural lips: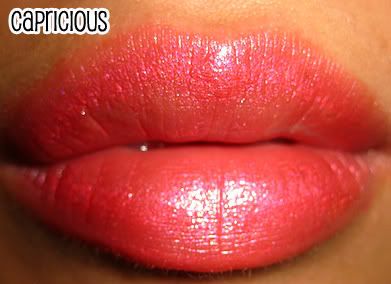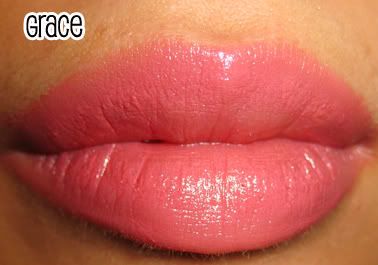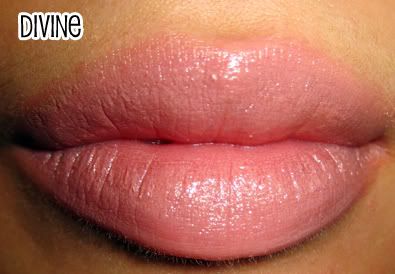 I had a coupon for Kohl's, so I took a gander to see what they have since Kohl's ALWAYS has good sales, and ended up getting Flirt! Cosmetics Bronzing Powder in "Golden Minx", which makes a great contour powder as well as giving that subtle summer glow. I love it because it has little shimmer, and I mean VERY little shimmer which I like because sometimes blushes or powders that have shimmer can be too overpowering and make you look shiny, but this had the perfect amount of shimmer.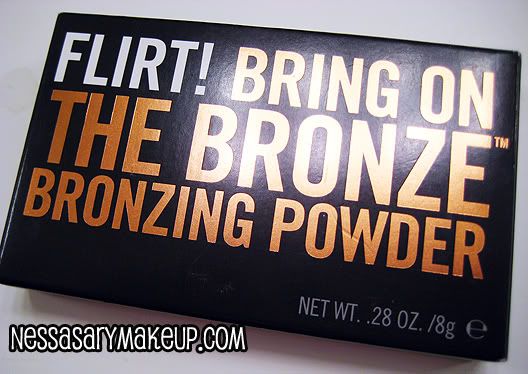 Closed: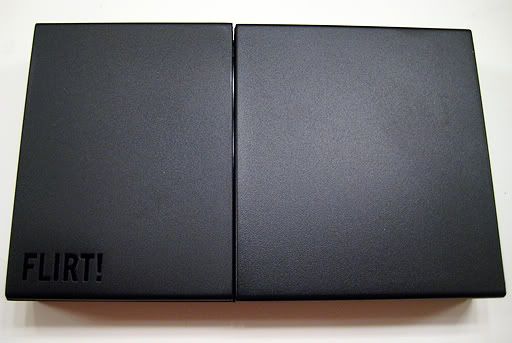 Pull open: