Since my first batch of foundation samples from Joppa and Fyrinnae didn't work, I ordered again but with different finishes and shades so I can see which one is best, I also got a few baggy samples from Buff'd Cosmetics. I also wanted to try Fyrinnae's Oil Control Powder and Rice Powder Primer so I will see how those work out and of course report my findings to you ladies!
The Fyrinnae foundation, "Sunstone" Super Power Foundation is great for those who need a lot of coverage, however I found it to be just a tad bit too cakey for me, as I don't need too much coverage, so I ordered samples of the same shade and in "Sheen" and "Matte" Finishes to compare (haven't done it yet) as well as their other shade "Ametrine" just in case it's off a bit.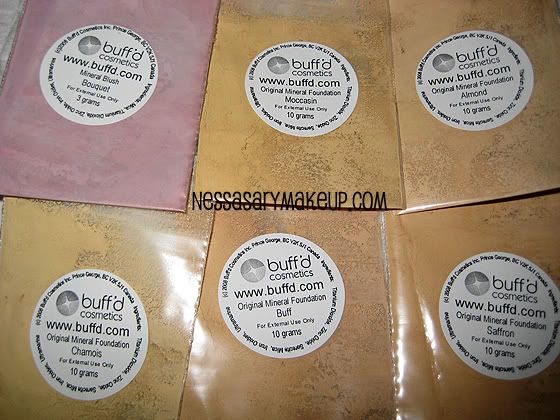 I REALLY like Joppa Minerals, the coverage and lasting power is AMAZING!!!! (For me anyway), and I am just loving the airbrushed look it gives (sorry I haven't taken any pics, i've been bumming it M-F), but i'll do a fotd using their foundation and maybe you can see what im talking about…thanks Nikki and Mhean for suggesting to try Medium #3, Erica (best friend) said she didn't even notice I was wearing foundation! LOL, so I guess it was a perfect match to my skin, and I thought so too. So that just might be my perfect shade.
Frankly, I don't have time to mix my own foundation as much as I used to, so as much as I have enjoyed Silk Naturals because it allowed me to customize my shade as well as give me exceptional coverage, I just want something now that's already ready to go.
I wanna try the other samples I got just in case, and then once I am done and made a decision, I can go ahead and order a full-size of it!
Here are all of the Pure Luxe Eyeshadows I have and swatches! These were APPLIED DRY, NO BASE. Enjoy! (they are in name, open jars, and swatch form), sorry I spelled "Rococo" wrong! I was too lazy to double check! LOL.
Click on some of the pics to enlarge: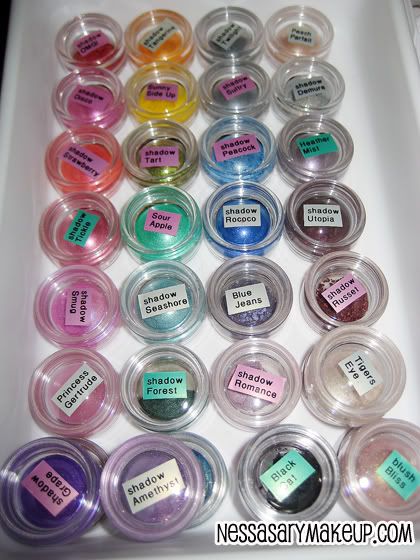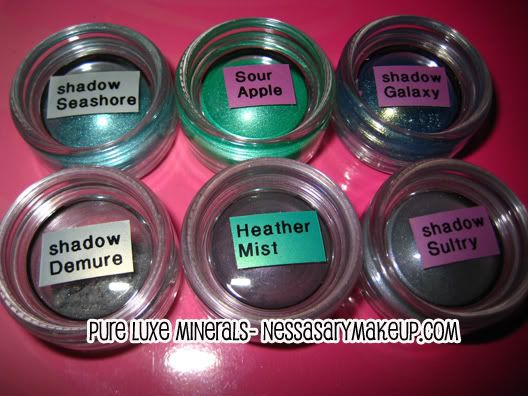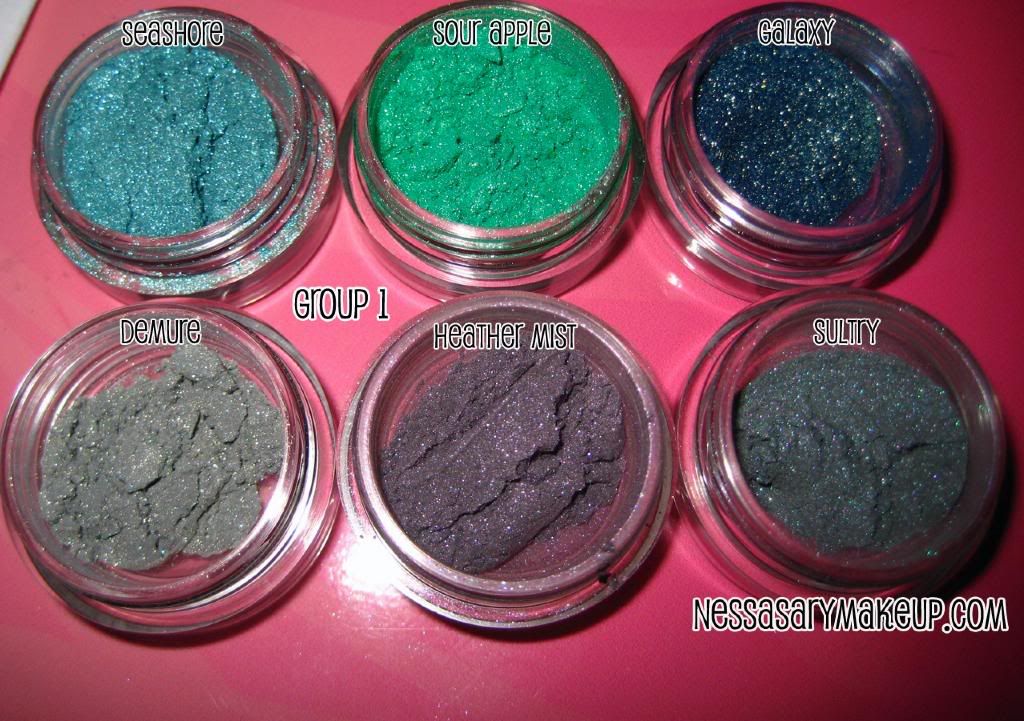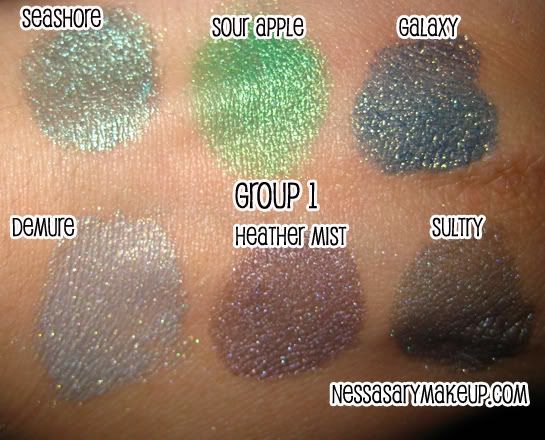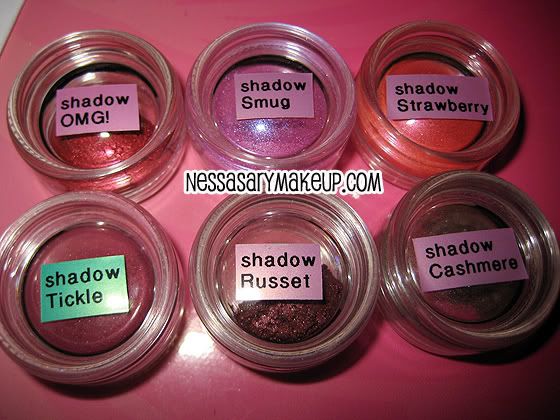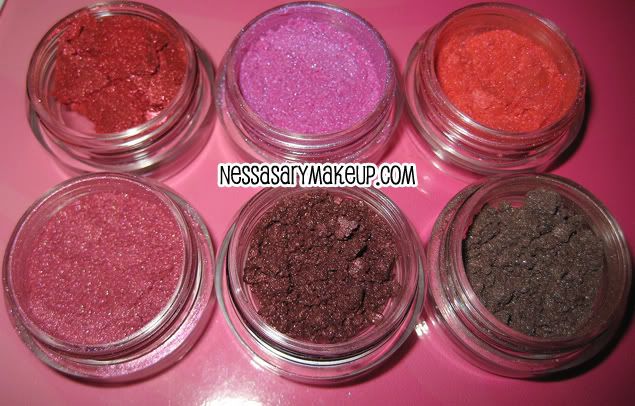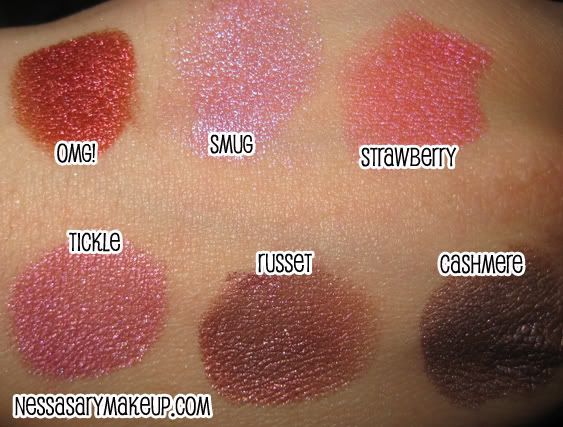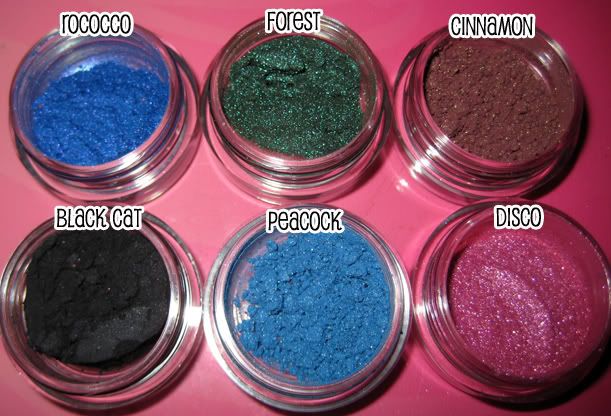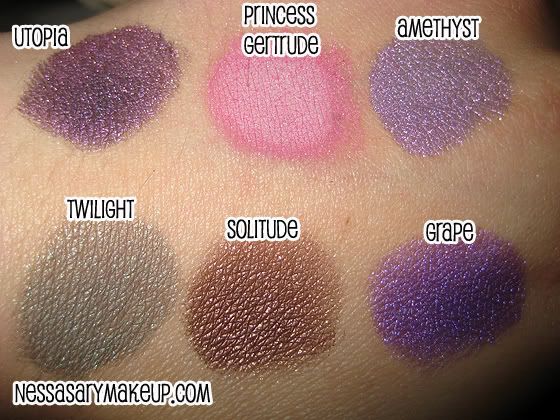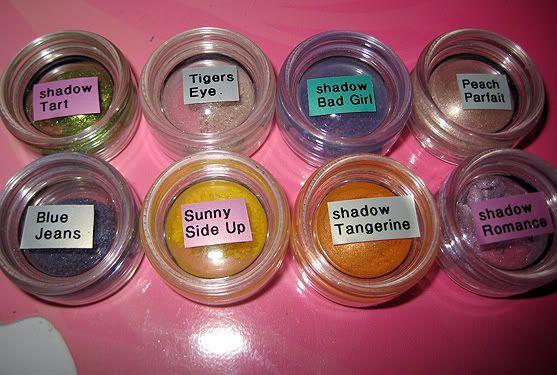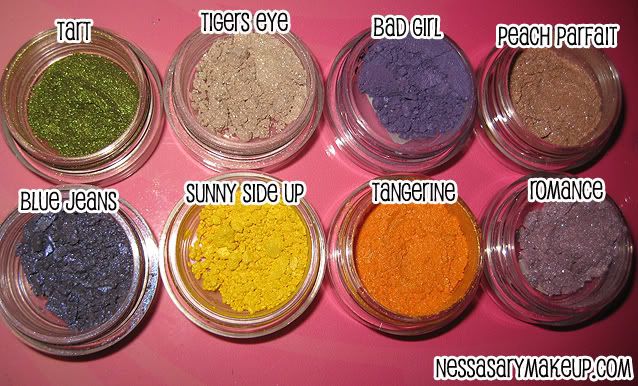 Pure Luxe Eyeshadows