I know…finally right! Sorry, it's hectic in my world, I wish I could blog all day, unfortunately I also have a real job and surprisingly a life, LOL! I actually write my posts in advance sometimes and save it as a draft, then I just publish it one by one. It's much easier that way for me…since I love writing, I just break things into sections.
I originally submitted this review for the Amuse Palette to Cherry Culture for my Insider Pick (where you can purchase this palette), but they used the KleanColor Palette article instead, so I thought id write one here.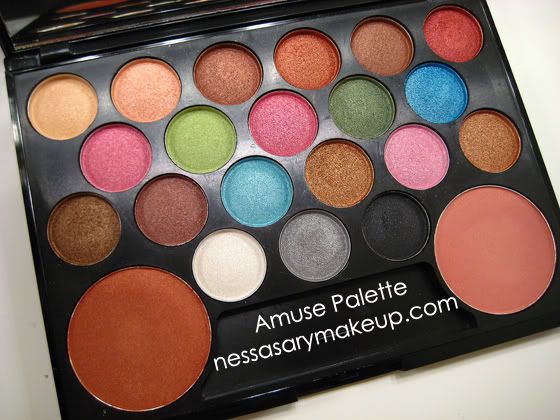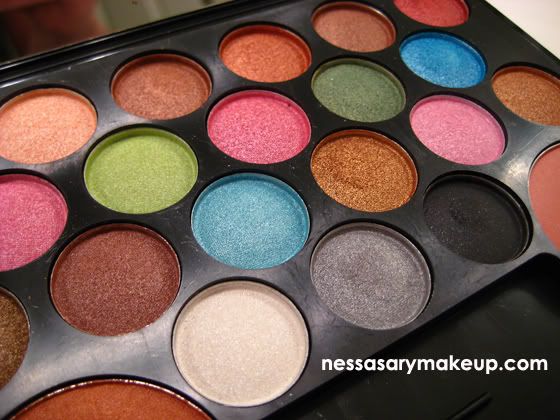 Product: 4 out of 5
Packaging: 5 out of 5
Color-Payoff: 5 out of 5
Overall: 5 out of 5
Price: $8 (not including shipping)
What it is: It's a medium-sized eyeshadow palette with a wide range of color, featuring 2 blushes on the bottom, the darker blush can be used for light contouring or bronzing. Also comes with sponge-tipped applicators and a tiny brush (not pictured).
What I like about it: Comes in a variety of awesome colors in a nice easy-to-open compact palette with a mirror. They are VERY pigmented and have great color payoff, yes similar to MAC if not better, it goes on easily to a smooth finish, and stays on too! Seriously the color payoff is incredible for it being only $8! It's also great for traveling or for touch-ups, you can just pop this baby in your purse. I think the blushes are cool too, haven't tried the darker one, but it's matte so it may be nice for contouring or bronzing. The light one gives a nice flush of rose.
What I don't like about it: Each POT is too small for me that at times it's grueling trying to get your sponge-tipped applicator in there or brush to pick up some color, but you adjust to it easily. There's also a perfume/grandma type smell, nothing bad or nasty, just a perfum-y smell, it's just weird to me for eyeshadows to have a fragrance…

Overall: I like this palette a lot, and it's cheap! You get so many colors to choose from and all for $8, I like how it has a mirror, blushes, and applicators. Makes it a lot easy to use and readily accessible for a gal on the go!

***There are NO individual names for the eyeshadows, so I did it by ROW (L to R).
Palette with FLASH:



Pigmentation: