Product: 4 out of 5
Packaging: 5 out of 5
Overall Quality: 4 out of 5
What I liked about it: It's VERY EASY to use! I am a natural screw up when it comes to delicate applications of things because I am very impatient, but I really love how it was easy to do in 3 easy steps, and it actually looks very natural. Another awesome plus is that it actually stays on and lasts. It even smells like nailpolish! LOL. You just take off the clear plastic overlay, peel, and stick on your nail. Perfect for you gals on the go! And the best part??? No mess!
What I didn't like about it: It takes some practice…trying to get it right at the cuticle, if you mess up it starts to stick to itself (think scotch tape sticking to itself) so it ends up screwing the strip up and hence you have to use a new one.
Overall: I love em! I want to get them in every color!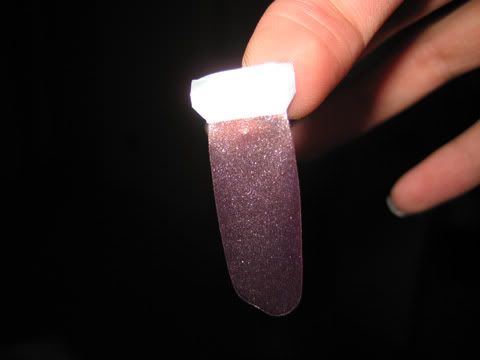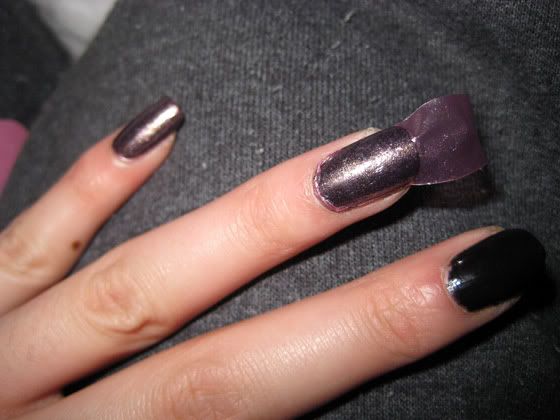 My nails are jacked up because I don't really care about 'em, lol. I shall take care of these poor puppies one day! I put the pink strips over the black nailpolish because I was lazy…but I made a pretty color right!???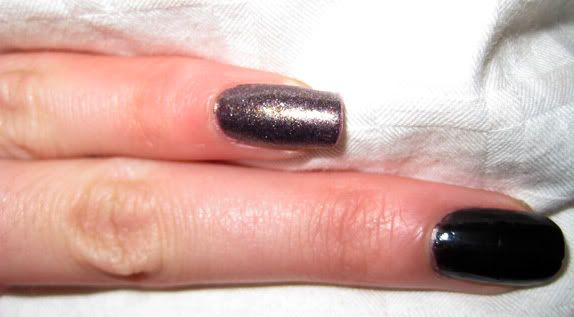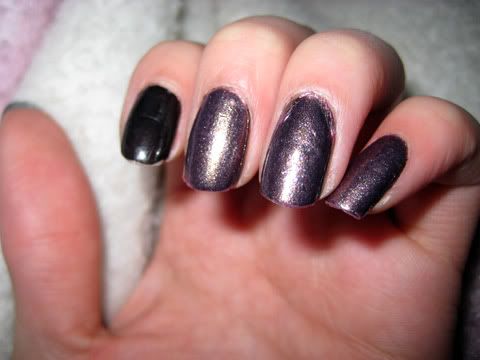 Also, I installed a shout box to the right, perhaps that'll help you ladies with questions so it doesn't get lost in the comments! I will respond via the shoutbox in case any other ladies were meaning to ask the same question.