I received my Lumiere Haul I ordered a few weeks ago, I bought the Healing Concealer in Medium which heals and conceals blemishes and pimples overnight (which really works by the way). And a sample of their raved Lumi-Lips in "Jamocha" and "Pink Ribbons" which I love! They go on really smooth and make you lips soft, and sheer in color. I was going to order the full-sized ones only to stop myself because I have so many lipglosses already…lol.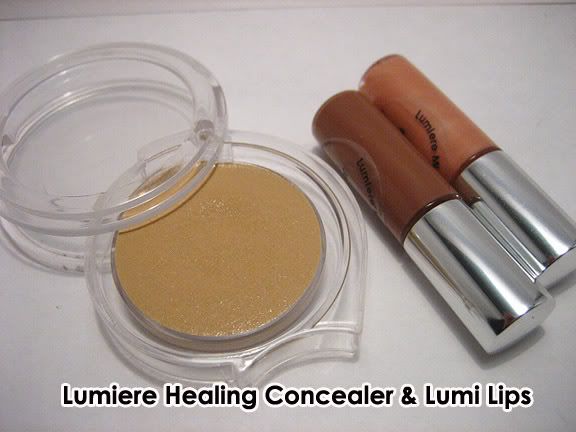 I ordered the Lumiere brushes during their pre-buy a few months ago and I cannot wait to get 'em!
Hopefully tonight I can do the eyeliner tutorial (tightlining, etc.) and post it up on here. I am also trying to do some holiday looks as well. Busy busy! Oh the life of a beauty blogger….