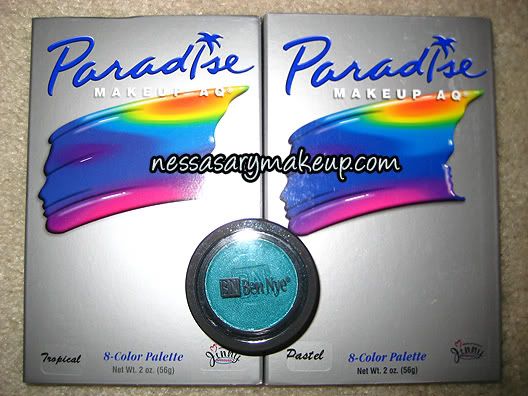 I was so happy to finally receive my Mehron Paradise Palettes today (and a Ben Nye Lumiere e/s in "Turquiose")! They are water-activated moist cakes that go on super pigmented once dry and really have remarkable staying power. They are easily removed with soap and water, but even there was still a bit on me, so it stays on! I saw xsparkage do a video on these and I was intrigued.
I can't wait to do a look with these! You can get them from Bubba Sikes or from Stage Supply.
So how do these differ from the MUFE (Make Up For Ever) Flash Color Pots and MAC Paint Pots?
The MUFE Flash Color Pots are pigmented as well, but the consistency is that of a cream, so it tends to crease and you must use a lot of eyeshadow on top control it from creasing, but even then it comes off easily and doesn't stay on.
The MAC Paint Pots are awesome, I love them and they have become a staple in my makeup bag, they too dry to a nice finish making it a decent base (for ME anyway) and since they come in different colors it can enhance the look of your eyeshadows. However, they do not have a wide range of colors (such as a bright purple or a yellow).
The Mehron Palettes come in bright and basic eye-catching colors, very pigmented and vibrant, dries to a nice finish and stays on. Makes a great base to bring out the colors of eyeshadows, also great for face painting since they are true in color, made with aloe and chamomile and other ingredients that are safe to use on the face.
Video on my haul along with swatches: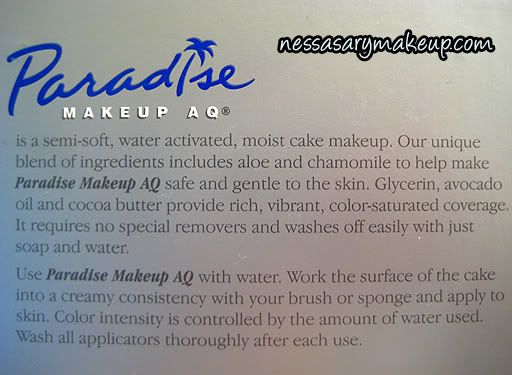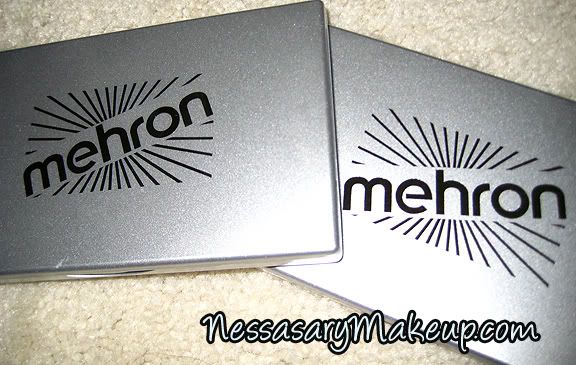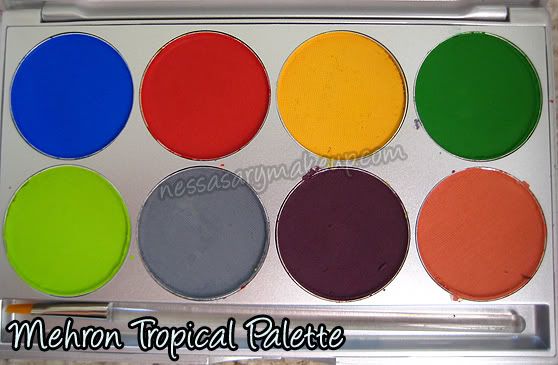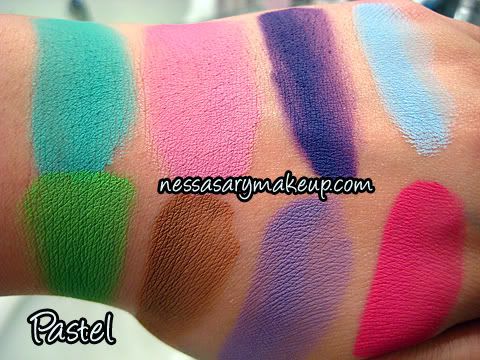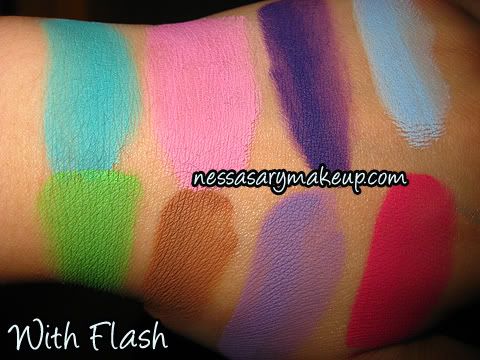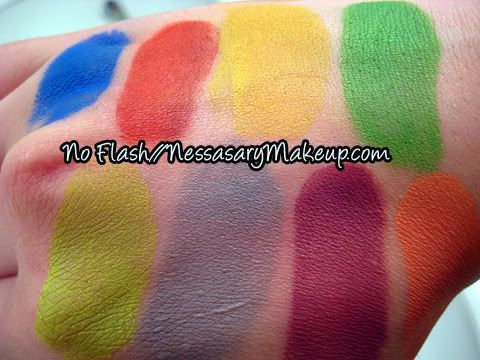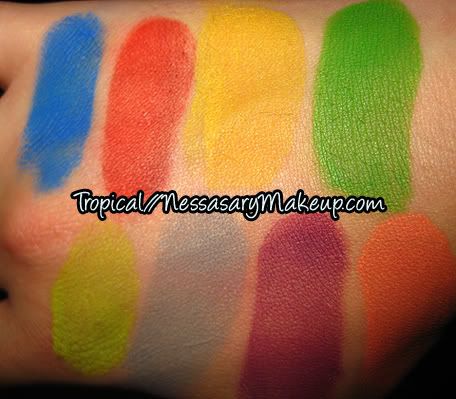 I also got a single Ben Nye Lumiere Eyeshadow in "Turquiose" (swatch is in the video):