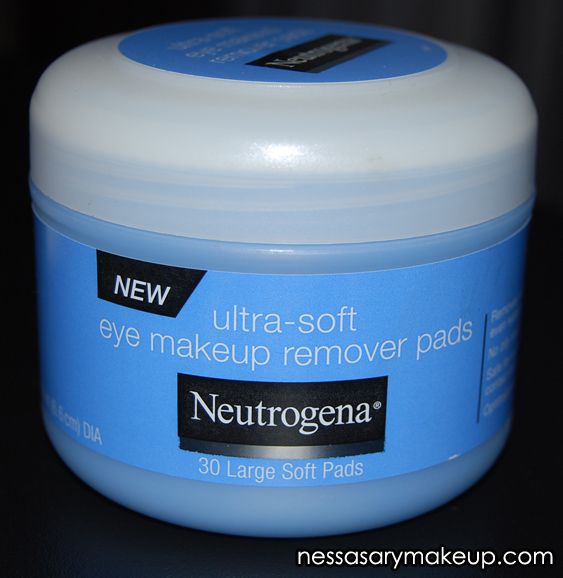 Product: 5 out of 5
Packaging: 4 out of 5
Quality: 5 out of 5
Overall: 5 out of 5
Price: $5.99-$6.99, available at many drug and retail stores
Would I recommend/buy again: Yes, it's actually my favorite makeup remover
In relation to my last post, on the NYX Makeup Remover w/ Green Tea, I referenced these makeup remover pads as my go-to makeup remover, so I thought id review this one as well for comparison purposes.
From their website:
Ultra-Soft Eye Makeup Remover Pads enable you to effortlessly remove every last trace of eye makeup, even stubborn waterproof mascara.
Tested and safe for sensitive eyes, these pads won't irritate or leave any oily residue. Plus, they're bigger, thicker, and more affordable than many competitive brands.
No oily residue
Safe for sensitive eyes and contact lens wearers
Ophthalmologist & Dermatologist tested
Ingredients: Water, Cyclopentasiloxane, C13 15 Isoparaffin, Glycerin, Cetearyl Isononanoate, Cetearyl Alcohol, Glyceryl Stearate, Cetyl Palmitate, Ceteareth-20, Ceteareth 12, Coco Glucoside, Citric Acid, Tetrasodium EDTA, Phenoxyethanol, Sodium Benzoate, Benzoic Acid, Fragrance (Parfum)
PROS:
– Removes makeup so easily, even stubborn waterproof makeup such as mascara and eyeliner
– I like that it's in pad form and the makeup remover is already soaked in the pad (but it's not dripping or anything, just moist)
– 30 large pads in each tub, which lasts me a really long time, just use and toss. No need to carry makeup remover pads and makeup remover, this is all in one.
– It also is a great makeup brush cleaner (for small concealer brushes) on a whim (trust!)
– Tight screw on top keeps the pads moist, doesn't dry out
– Nice and light fragrance, nothing strong
– No oily residue or feeling, no need to rinse after
– Even though it says 'eye makeup remover pads' it's soft and gentle to use as a complete makeup remover for the entire face (as I do this at times, and I have sensitive skin and have had no issues).
– No stinging feeling
CONS:
– Tub may be a bit too big for travel (which is why I gave packaging 4/5), so I wish they made travel sized pouches of this stuff (I know they have makeup wipes as well but not the exact same product) but I still love it!
Overall: This is my favorite makeup remover (next to the Mandom makeup remover but that's in pump form). It removes all my eye makeup in one pad/step, and I like that it does not have any oils in it so there is no oily residue or feeling left behind. Light fragrance, which is what I like since I am sensitive to certain scents. There is also no stinging feeling that you may experience with other makeup removers. There is also the perfect amount of product on each pad, no dripping of product, or excess amount of product, so there is no mess. Again this is just from my experience and this is what works for me. Definitely recommend!