My MAC eyeshadow refills and my MAC Paint in "Chiaroscuro" arrived today as well as my cute tote. I LOVE the chiaroscuro MAC paint, it's seriously my new fave! It's a nice muted beige/neutral color with a hint of shimmer, PERFECT as a highlighting base. My MAC eyeshadow refills are awesome too, I love "Bisque" and "Mulch".
Here is my overnight bag that arrived, it's super tiny and yet fits just enough for a weekend getaway: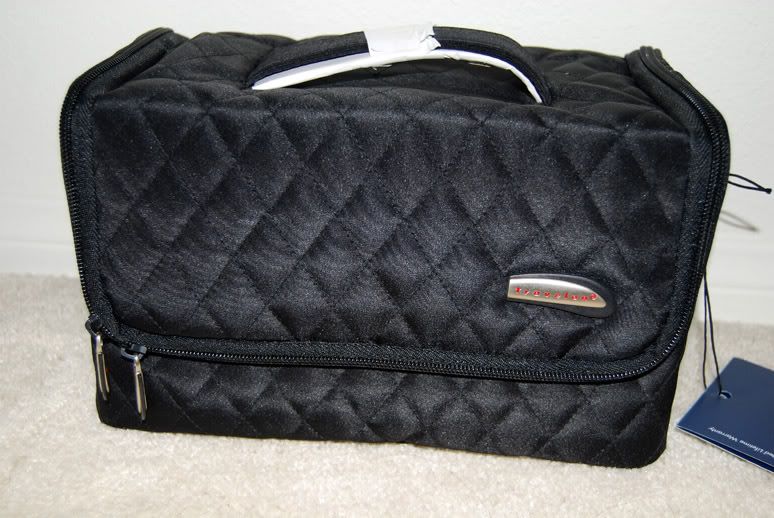 Right when you open it:

Even has a BRUSH HOLDER and zippered pockets: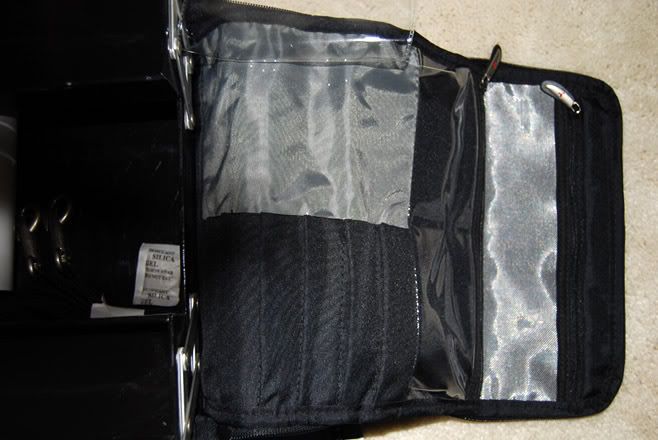 And when you expand the inside two-tier trays:

I also bought Essence of Beauty's "Airbrush Primer", I never knew they had a face primer until I walked into CVS today to get some VO5 and it was right there so I had to buy it and try it out. It was $10, I put a little on my hand to test the consistency and it is super soft! So i'll let you know how it works out, but by packaging alone, I get the feeling im going to love it!