Product: 4 out of 5
Packaging: 5 out of 5
Quality: 4.5 out of 5
Overall: 4.5 out of 5
Price: $179 for model BC-100, one speed
Kit comes in fair, medium, dark, and tan
Also has 3 types: Satin, Matte, Ultra
Tried: Light and Medium Kit (Ultra)
Would I recommend/repurchase? Yes
I am breaking this review into 2 parts because I had trouble uploading my videos last night (only 1 out of 2 went thru see above), so I will try to re-do them and post them so you all can see how it works. I was REALLY excited to try Luminess Air Beauty Airbrush System ($179), and was so happy to have the opportunity to review it. I have always wanted to try airbrushing and just love the final result of airbrush makeup- where your skin just looks flawless and blemish free, but mainly because I always felt like it gives the 'no makeup' feeling since a few drops covers your entire face. Because I always thought that airbrush systems were pricey in general, I never bothered to look into them or buy one, but the results are totally worth it and it's probably cheaper in the long run considering you'll look like you have your own personal makeup artist. 😉
For my before and after pictures below, I used a mix of F3 and F6 (golden beige and sun-kissed). Using 4 drops of F3 and about 3 drops of F6.
Go here to compare the different airbrush system models.
Description: Provides light to full coverage while leaving a naturally flawless finish. In less than half the time of other beauty routines, Luminess Air minimizes pores, the appearance of wrinkles and fine lines, and evens out skin tones for the look of perfection! The "Airbrush Look" that was once reserved for models, beauty professionals, and celebrities can now be achieved in the comfort of your own home. No more dirty sponges, brushes, or fingers!

Sporting my Luminess Tee, wearing it backwards because its plain in the front LOL
Difference between Matte/Satin/Ultra: Matte is of course matte, no shine whatsoever, Satin gives you a more dewy look, and Ultra is a happy medium between the two, looks matte, but gives you a nice glow.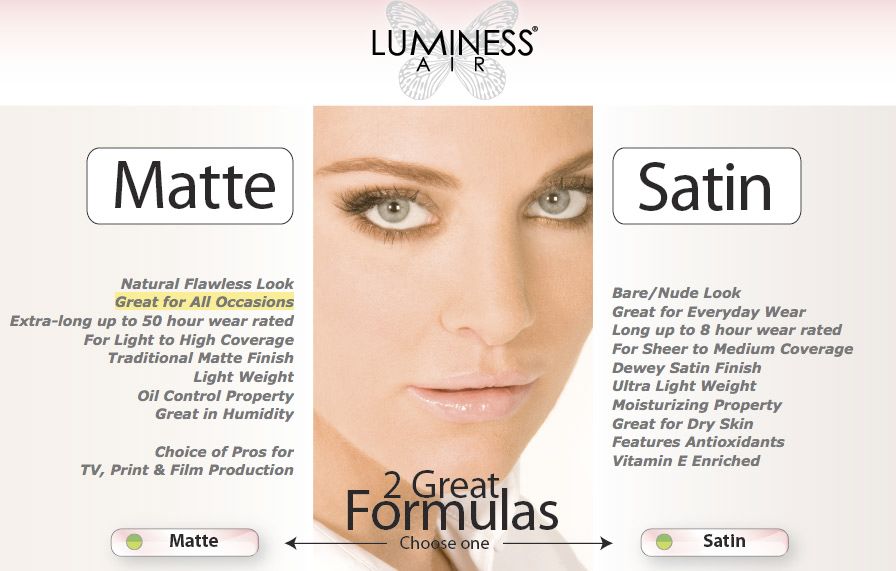 PROS:
– Once you get the hang of it, it's easy to use, the final result is just amazing! I loved the flawless look it gave me and makes anyone look like utter perfection
– Light weight, I didn't feel like I was wearing makeup, only 6-8 drops is needed of the airbrush foundation to cover the entire face
– Lasted for most of the day, don't have to retouch much, still looks great even after a few hours
– Definitely cuts time in half as it's very easy to use
– Allows you to build your desired coverage, from sheer to full
– Comes in a lot of shades, you can mix shade colors to create your perfect shade
– You can also apply eyeshadow, bronzer, and blush in airbrush form as part of your makeup routine
– Has a cute travel case so it's great to bring on trips!
– Great for people with dry skin too, I HIGHLY recommend using a setting powder to ensure it lasts.
CONS:
– Having to clean it after each use; I don't mind cleaning it of course but it can get tedious, especially when you are dealing with a lot of colors or doing primer > concealer >foundation >blush, etc. You have to add a mix of water and alcohol with the bottle they provide, turn on the compressor, cover the nozzle with your finger so that it back bubbles in the makeup cup/well, then spray all the color out until it is completely clear.
– This particular model has only one setting so it may be difficult working with one speed, but I didn't find any problems with it. (Since other models have 3 settings, one for eyes, face, and body)
– At times it can spray too much even when you are not pulling back on the trigger so hard, so sometimes it can be hard to control. Best way is to spray a little bit of color on a paper towel so you can get a feel for the amount of pressure you need.
– No cover on the makeup cup/well, I haven't spilled yet but I can see how this can be troublesome, BUT the compressor itself has a holster so you don't have to worry about laying it on its side and having the contents spill out.
– Foundations itself may be a tad bit pricey for some, and I am not sure how long each one lasts, might be more pricey if you have to buy 2 to mix shades. It ranges from $29-42 for 0.55oz (larger one) and around $27 (less in some places) for the smaller 0.25oz.
Overall? I LOVE IT. I think it's a great investment, and great for makeup artists on the go for their clients, and even just beginners because it's virtually mistake proof. I love that you can travel with it and its lightweight, and above all the results are just so amazing, you will really be pleased! I think there's a shade to complement everyone.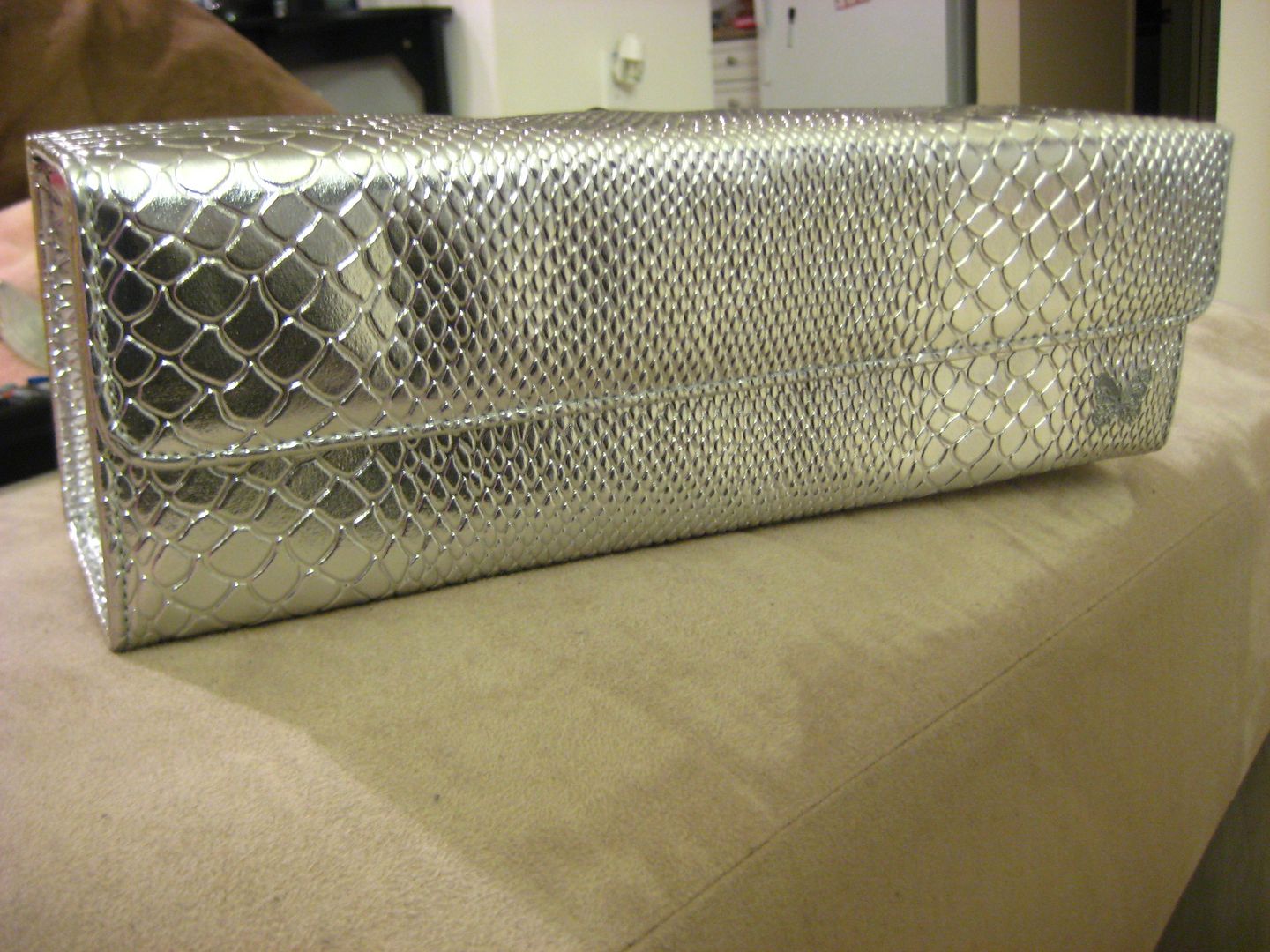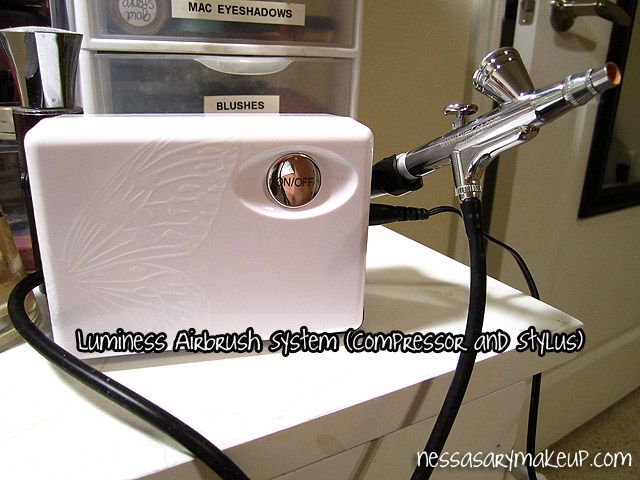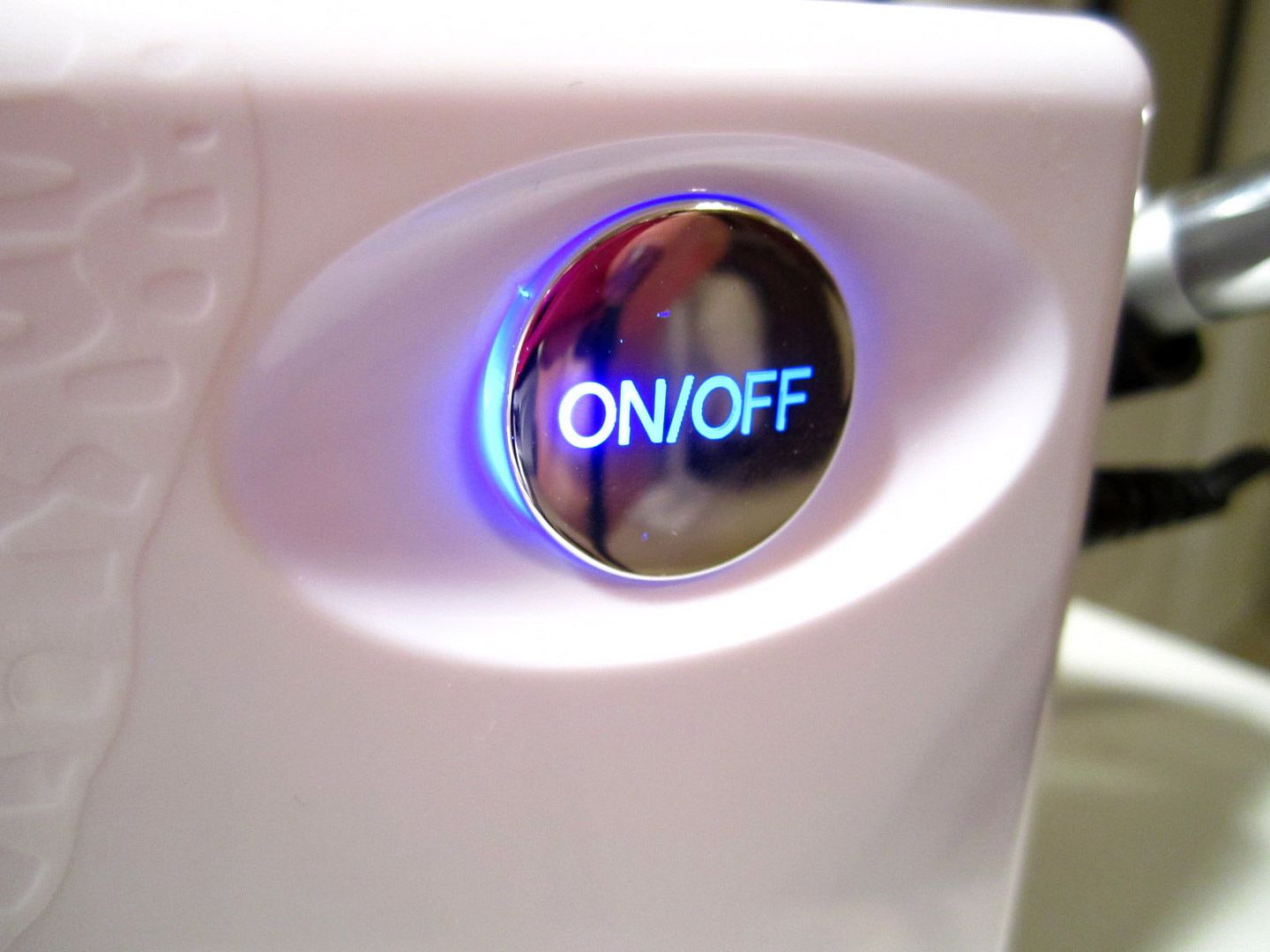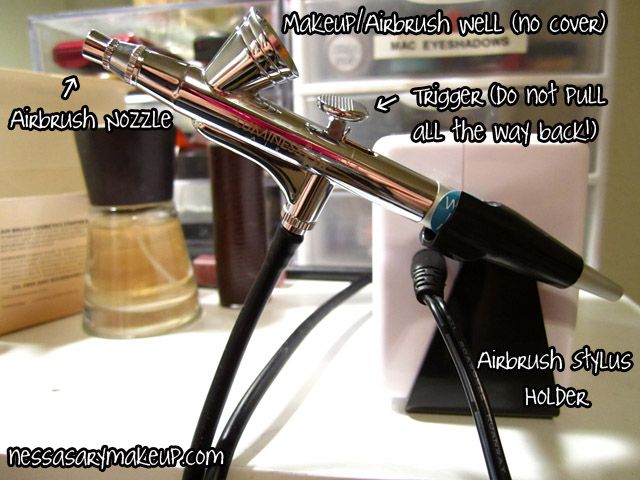 Air and cosmetics products combine to provide a smooth, natural-looking finish. The illustrated instruction book and DVD offer tips and training for fantastic results with at-home convenience. Choose from Fair, Medium, Tan or Dark to precisely match your skin color.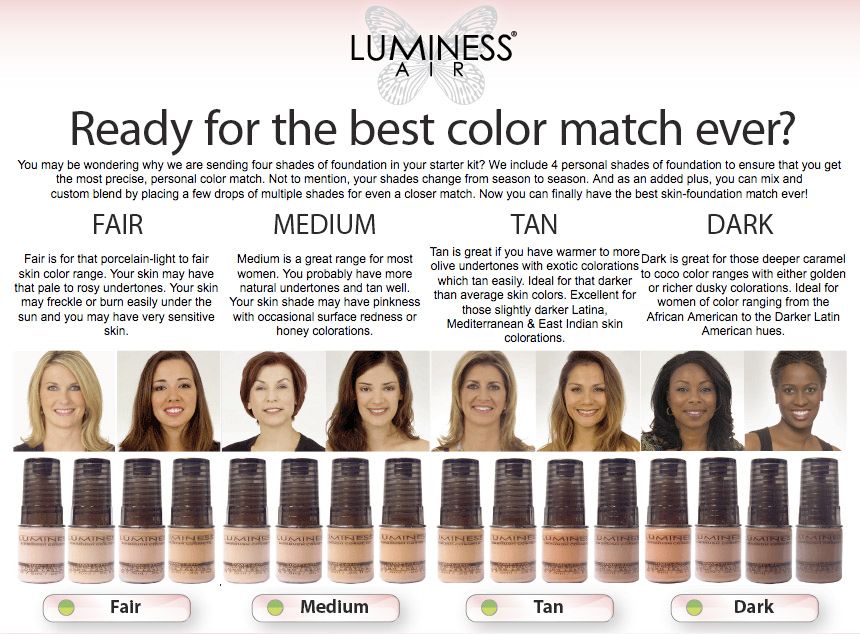 Foundation and Blush Colors by Skin Tone:
Fair:
Foundations: Bloom, Golden Beige, Buff and Fawn
Blush: Soft Rose
Medium:
Ultra Foundations: Golden Beige, Buff, Fawn and Sun Kissed
Blush: Natural
Tan:
Ultra Foundations: Fawn, Sun Kissed, Cinnamon and Chestnut
Blush: Apricot
Dark:
Ultra Foundations: Cinnamon, Chestnut, Coffee and Chocolate
Blush: Plum
CLICK TO ENLARGE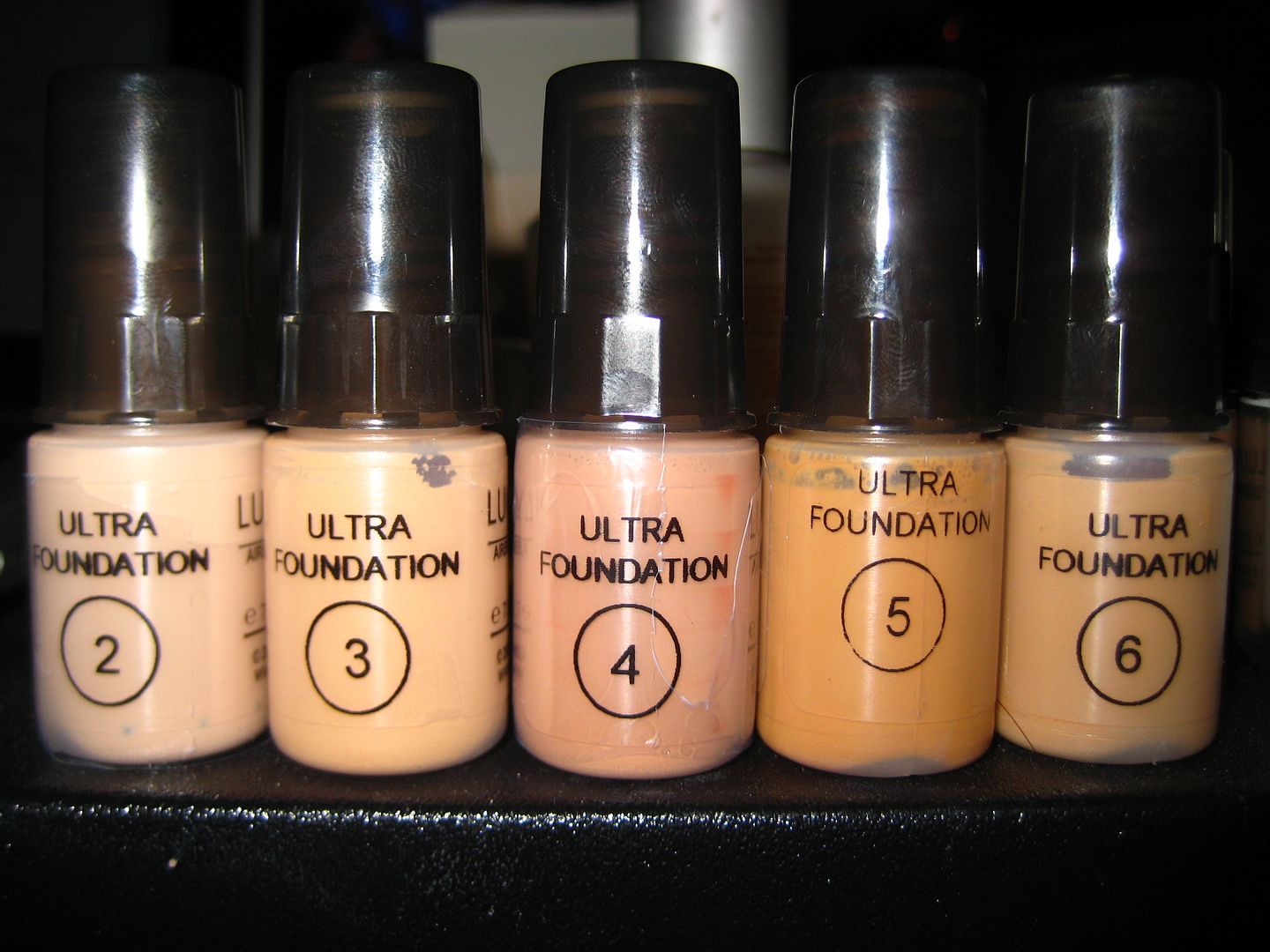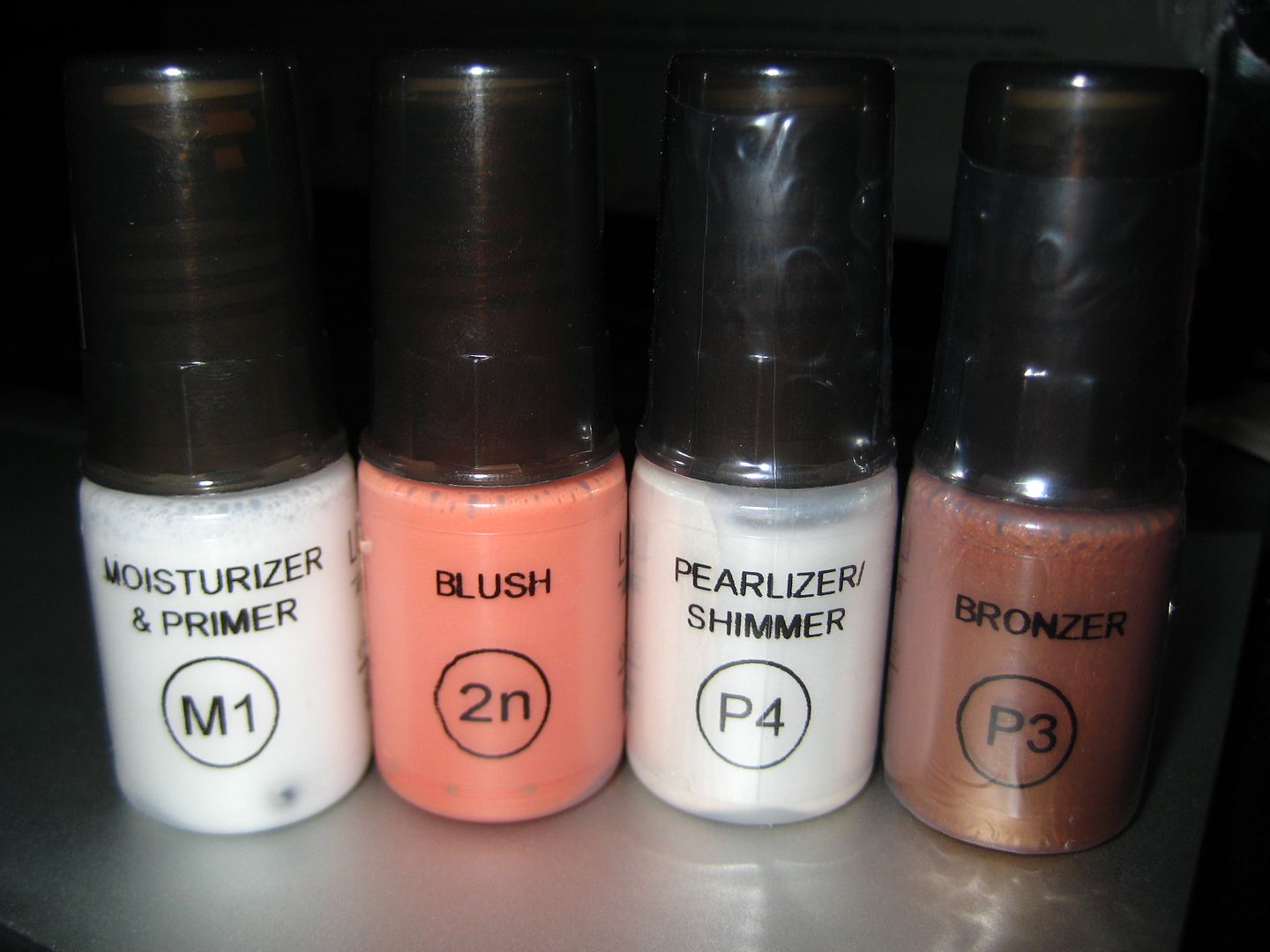 Luminess Air Pro Beauty Airbrush System Includes:
Compressor with stylus, made of plastic and metal. Compressor measures approx. 4-1/2″L x 2-1/2″W x 3″H with 5′ cord; stylus measures approx. 5-1/2″L x 1/2″W x 2″H
AC adapter cord with 6′ cord
Airbrush cleaning bottle
Instruction guide
Instruction DVD
Silvertone travel case, measures approx. 11″L x 2-3/4″W x 3-1/2″H, made of vinyl, plastic, rubber and metal
Luminess Air 7-piece cosmetics Starter Kit includes: (4) .25 oz. Airbrush Foundation shades; .25 oz. Airbrush Bronzer; .25 oz. Airbrush Pearl Shimmer Highlighter; and .25 oz. Airbrush Blush
Product Features:
Complete airbrushing system – gives optimal coverage for many skin issues, giving a photo-retouched-looking finish.
Just one airbrush setting for foundation and allover face bronzing.
DVD and instructional book show you step-by-step how to use this system.
Each skintone kit gives a full range of foundations to complement your skin tone. Allows for color variations as your skin color changes from a summer shade to a winter shade.
Airbrush bronzer – contours face (cheekbones, forehead, chin and jaw line).
Airbrush pearlizing shimmer – provides a flawless, luminous glow. Use on your cheekbone, down the bridge of the nose, on chin, forehead, neck, decollete and arms.
Blush – for a beautiful, natural-looking blush.
Unit weighs under 1 pound.
Wearing Luminess on right side of my face (your left), and bare faced on the other
You can laugh, because I sure did haha, thank goodness for makeup!