It's like 2 am and I am still awake…LOL. I have to wake up early tomorrow (err…later today) because I am going wedding dress shopping finally! If you follow me on Twitter, you may have seen the dress I had in mind, so that's what I will be trying on tomorrow along with other dresses, I hope I find one I like soon!
Also, many of you have asked for a HAIR TUTORIAL from my last post (the side bun/chignon), so I'll try to post and do a video on it soon! I also had a wedding look request, so this hairstyle can definitely also be used for a wedding because it's so romantic and elegant. But honestly it's really simple to do can't wait to show you ladies!
Anyway, here's a teal look I did, also using "Candy Yum Yum" lipstick. I started off with MUFE's Flash Pot in White as a base and blended it out all over the lid. I also used ALL mineral eyeshadows for this look, as I am trying to use some items that have been sitting in my drawer! Aromaleigh's e/s in "Severina" on half of the lower lid, then used Purely Cosmetics's eyeshadows in "Sapphire Night" and "Black Chameleon" to deepen the crease and outer corners. Then highlighted the brow bone and blended any harsh lines with MAC e/s in "Ricepaper" and "Motif". For the lower lashline, I used UD Eyeliner in "Graffiti".
I also included a tutorial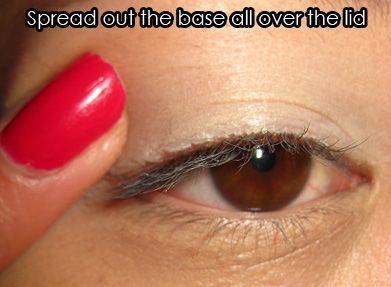 What I used:
[Face]
– Mary Kay Concealer in Yellow
– Dermablend Concealer in Sand
– Mix of MAC Pro Longwear Foundation in NC35 and NW35
– Graftobian HD Powder in "Soft Ivory" to set
[Cheeks]
– No brand/no-name peach blush I got from a makeup show
[Eyes]
– MUFE Flash Pot in White as a base
– Aromaleigh mineral e/s in "Severina"
– Purely Cosmetics e/s in "Sapphire Night" on outer-v and crease
– Purely Cosmetics e/s in "Black Chameleon" on outer-v only
– MAC e/s in "Ricepaper" and "Motif" on brow bone and to blend
– MAC Fluidline in "Blacktrack"
– L'Oreal Telescopic Mascara in Blackest Black
– UD Eyeliner in "Graffiti" on lower lashline with black eye pencil
[Lips]
– MAC "Candy Yum Yum" l/s
– MAC Dazzleglass in "My Favorite Pink"