This year was the first Christmas where I really felt like an adult. As a kid, (and being the only child for 9 years!) I got everything I wanted from Santa, we had a true white Christmas with blankets of snow…and more! I would always make wish lists for my parents, and really be into Christmas because it's my absolute favorite holiday! But being that I turn 26 years old next year, I am starting to see that Christmas is for the kids…and I think for me its hard to accept that I am no longer a kid sometimes. I feel like I grew up too fast, especially since I am the eldest I had to play mom to my little sisters at one point. I think in general, I just miss the ENTIRE family coming together under one roof, and nowadays since all the kids are in college, and everyone moved out of state, it's just Christmas with my boyfriend, parents, and grandparents.
Don't get me wrong, I still love Christmas and I am still young at heart and I am like a little kid. My dad always says no matter how old I am, I am still his little girl….but now instead of getting questions like "What do you want from Santa?", they are replaced with "So when are you getting married?", "When are you having kids?", haha I just think its crazy how time flies by so fast. I really do miss Christmas the way I remember it being as a child…
Just some pics from this past holiday:
Cooking up a storm at my house: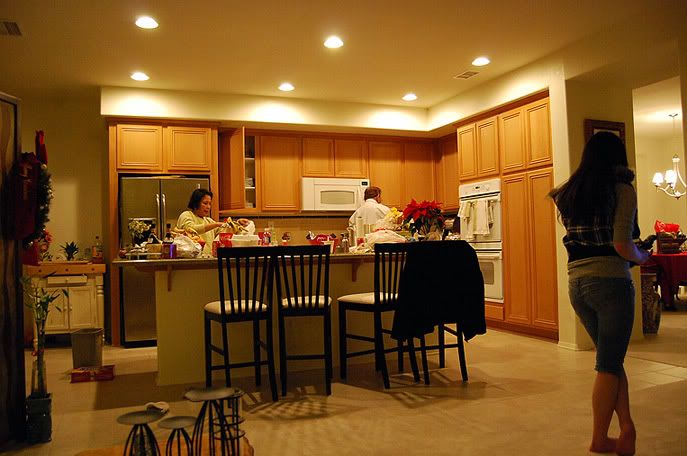 Got my Pure Luxe order!

My sister reading her card: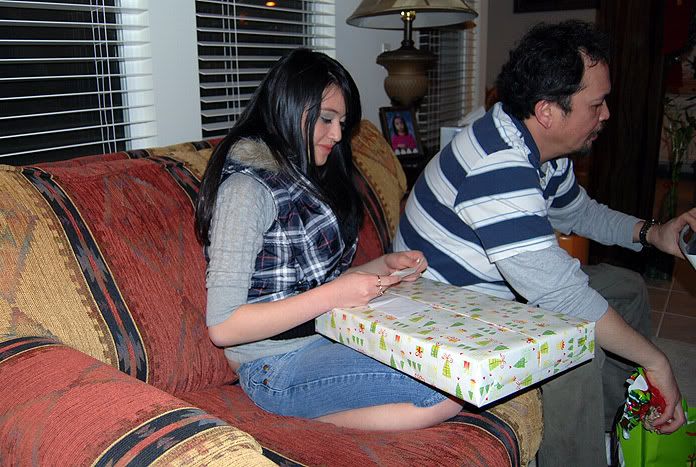 My youngest sister surprised she got the #1 item on her wish list: a PINK nintendo DS!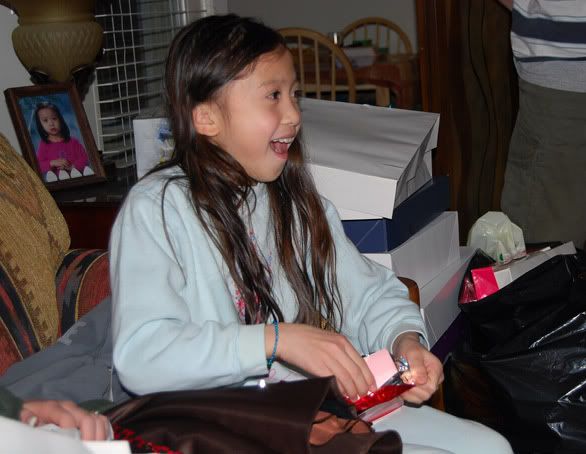 Jon opening up another gift…

My gorgeous, yet bratty sister and lucky her, she doesn't need much makeup, but we just lined the eyes, added some mascara and gloss, and some sephora blush :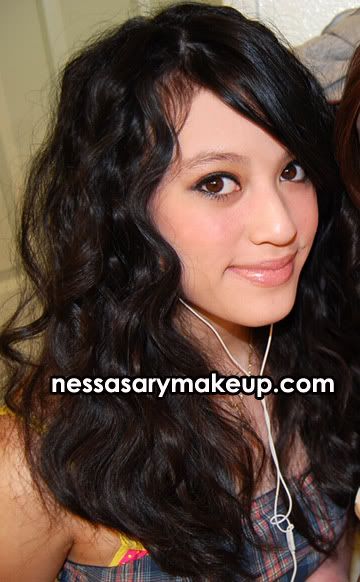 My outfit: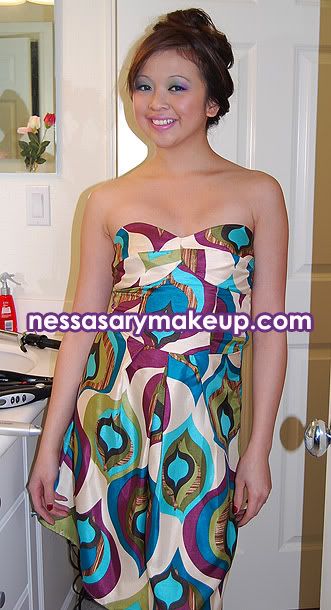 The hair! haha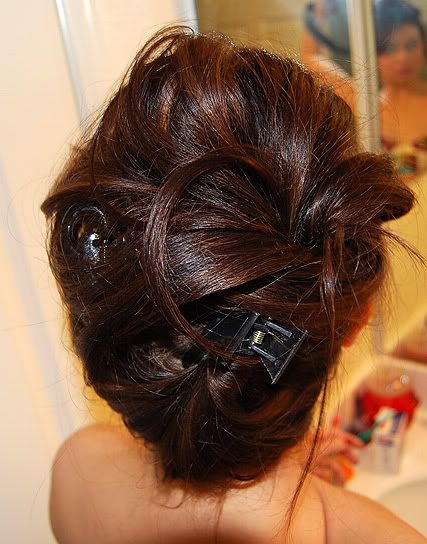 The sibling and me: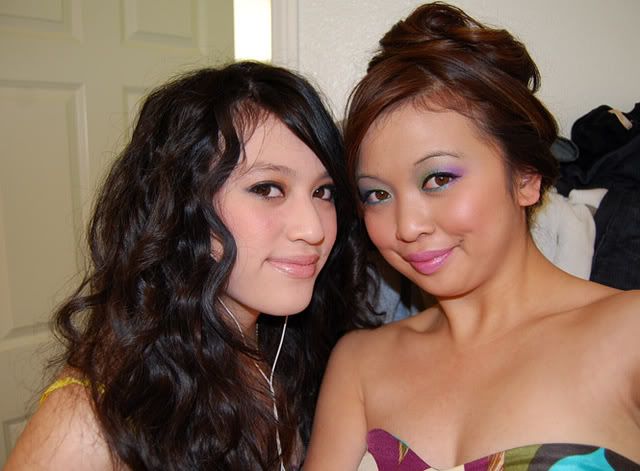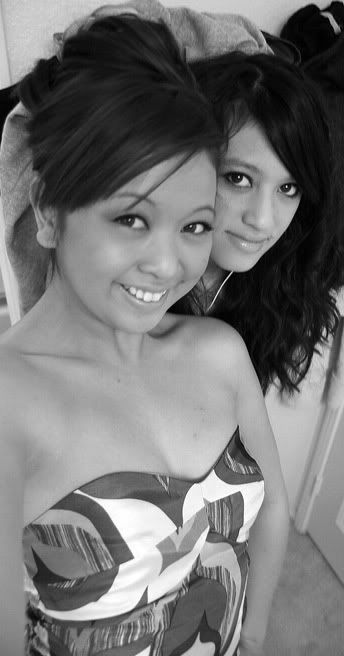 ______________________________________________________________________________
FOTD
This look I created to match my dress which had prominent colors of purple, green, and a turquoise blue. I used some of my Pure Luxe Minerals I received….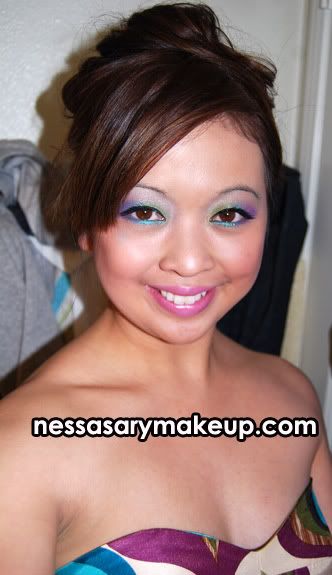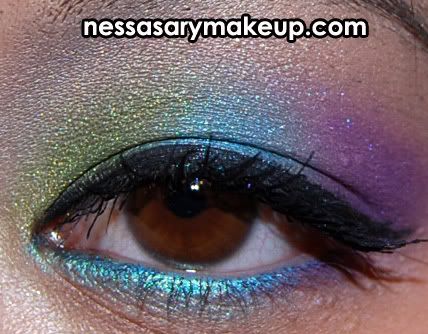 What I used:

Face:
– Smashbox Photo Finish Primer
– Silk Naturals Foundation

Cheeks:
– MAC "Dollymix" blush
– Pure Luxe "Haydria" blush

Eyes:
– MAC e/s in "Wondergrass" (as base on inner corner, 1/3 of the lid)
– MAC Pigment in "Golden Olive" and Pure Luxe "Tart" e/s (on top of "Wondergrass")
– MAC e/s in "Parrot" (middle of the lid)
– Pure Luxe e/s in "Shameless" (over "Parrot")
– MUFE e/s #9 (outer part of the lid)
– Mad Minerals e/s in "Kunzite" on outer-V
– MAC e/s in "Nocturnelle" on outer half of lid
– MAC "Violet" Pigment (on outer half of the lid and on outer corner of the lower lashline)
– Pure Luxe e/s in "Shameless" (on lower lashline)
– MAC "Vanilla" Pigment and ULTA eyeshadow in "Shell" and "Gold Leaf" (highlight)
– Indelible Gel Eyeliner in "Black Out"
– Covergirl "Lash Blast" in Black
Lips:
– Wet N' Wild Lipstick
– MAC "Scanty" Lipstick