So last Sunday I had a birthday dinner with a few friends and finally did a look! My co-worker Irina also got me the BEST CAKE ever….an ice cream cake with RPattz (aka Edward Cullen) on it that read "Happy Birthday Mrs. Cullen", I squealed and was the happiest person on earth, LOL. Everyone at the table is in on my obsession and they too loved the cake, however I told them to NOT eat his gorgeous face!
It was even on Twicrackaddict.blogspot.com!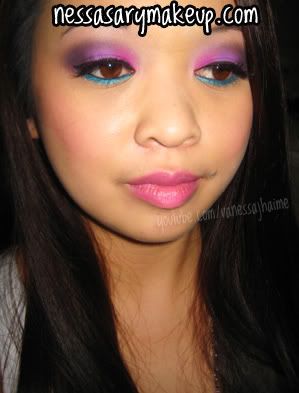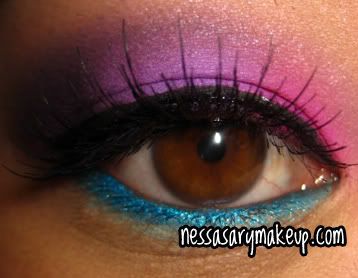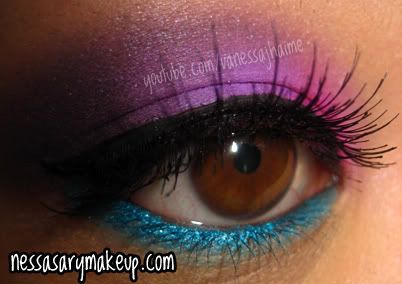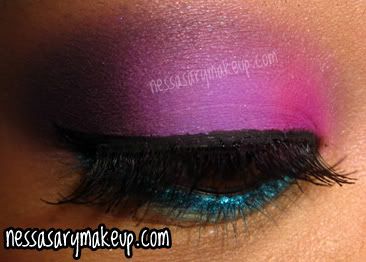 Got birthday nails!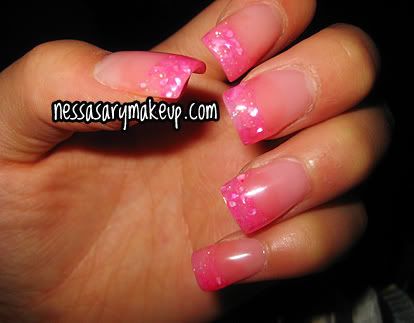 What I used:
[Face]
– MAC Skin Primer
– MAC Studio Sculpt Concealer in NC30
– Buff'd Mineral Foundation in "Chamois" and "Almond"
– Purely Cosmetics Diamond Finish Powder
[Cheeks]
– Korres Bronzer to contour
– MAC "Fashion Frenzy" blush
[Eyes]
– Smashbox Photo Finish Lid Primer
– MUFE eyeshadow #26 (pink) on the inner lids
– MUFE eyeshadow #9 (purple) on the middle of the lid
– MAC e/s in "top hat" (starflash, LE) and "nocturnelle" e/s on outer-V and contour
– MAC e/s in "Rondelle" and "Shroom" as highlight
– MAC Fluidline in "Blacktrack"
– L'Oreal Mascara
– Urban Decay "Electric" liner on lower lashline
[Lips]
– MAC l/s in "Snob"
My awesome cake:

Post on Twicrackaddict: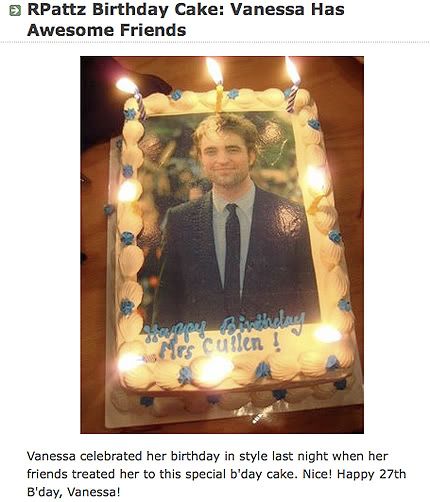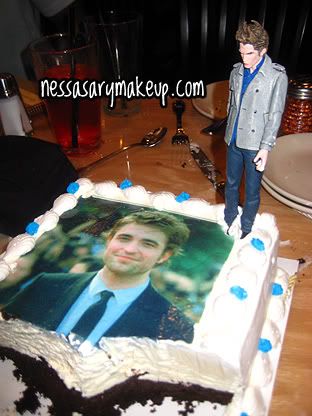 Irina going Twilight crazy…she got the board game too! LOL!