I had a lot of questions regarding my last post on the primer, most of your answers were actually mentioned IN the post, it DOES contain silicone (hence the ingredients "dimethicone" and Silica), it has a gel-like consistency, similar to that of the Smashbox Photo Finish Primer, and I recommend using your moisturizer first, let it DRY, and then apply your primer. This avoids blotchiness of your mineral makeup. And YES it can be used with liquid foundation as well!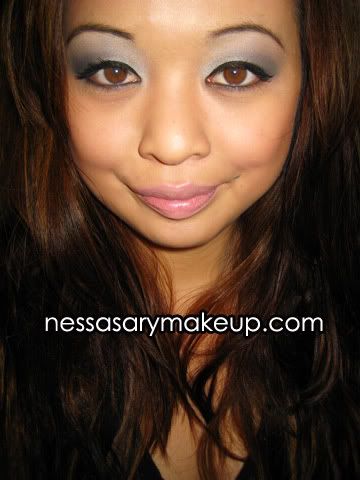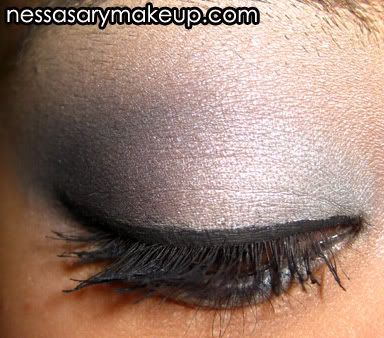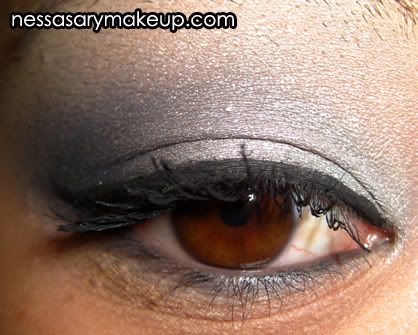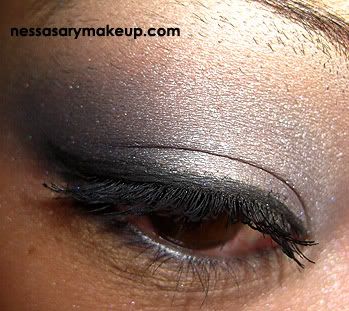 What I used:
Face:
– Camellia Roes Skin Soothing Primer
– MMBB Mineral Foundation in "Medium Beige"
Cheeks:
– Jordana Blush in "Stardust"
– MAC "Strada" Blush
– MAC MSF in "Gold Spill"
Eyes:

– MAC Paint Pot in "Soft Ochre" (as base and all over the lid)
– MAC Silver Pigment on inner corner of the lids
– MAC "Cumulus" eyeshadow on middle of the lid
– MAC "Silver Ring" eyeshadow on outer-V and contour
– Indelible Gel Eyeliner in "Black Out"
– Lancome Mascara Base
– Covergirl Lash Blast Mascara
– No name brand Kohl eyeliner smudged on lower lashline and waterline
Lips:
– Milani Lipstick in "Dolce Vita"
– AVON "Latte" Lipgloss

Step 1: Apply "Soft Ochre" Paint Pot all over eyelids.


Step 2: Apply "Rondelle" eyeshadow all over the lid.


Step 3: Apply MAC "Silver" Pigment on the inner corners of the lids.




Step 4: Apply "Cumulus" eyeshadow and "Silver Ring" on outer-V and contour.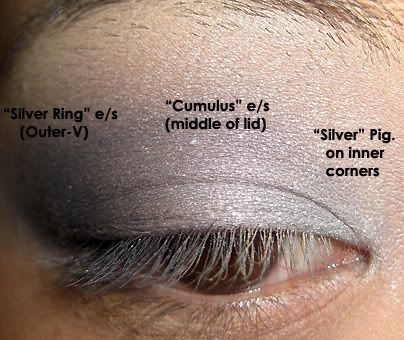 BLEND!!!!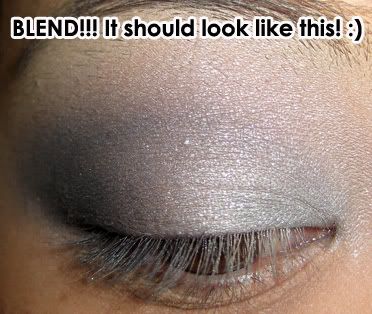 I also got my Lancome haul, which disappointedly didn't suit my taste, so it's going back! They look pigmented, but ALL the lipsticks were SHEER!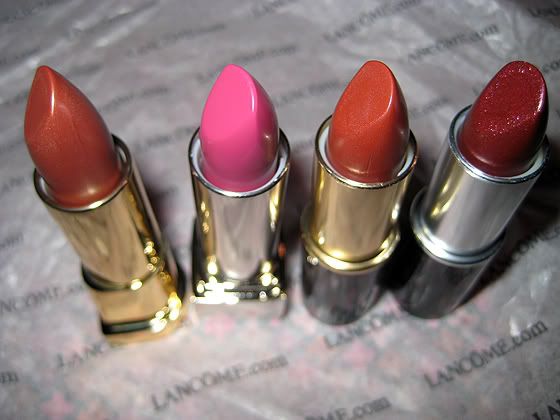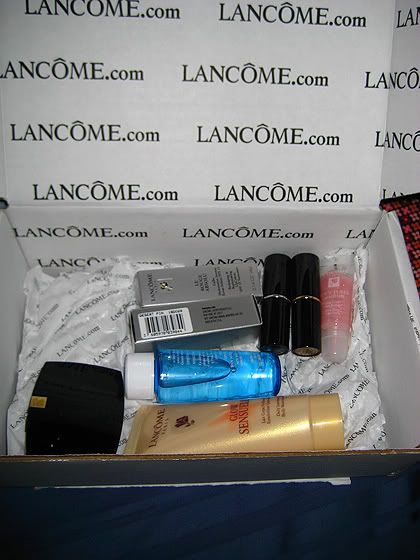 I also got an Amuse Palette that was sent to me, very well pigmented, haven't played with it yet…