How are you ladies doing? As I mentioned on Twitter earlier today, Shane Sparks the choreographer and judge from America's Best Dance Crew was at the Cheesecake Factory near where I work (as me and my co-workers were there on our lunch break) so we were literally next to him and I wasn't sure if it was him until the girl behind me asked him "Are you Shane?" and he was like "Yes, how are you?" He was really nice, but he is shorter than I imagined! I thought it was just funny how living in LA you run into so many people, including celebs or "well-known" people.
I've had a few readers request that I post steps as to how I apply my makeup (like what order I do things), so here is a quick pic tutorial. I do my eyes first, then apply my foundation last to brush away any fallen eyeshadow that may have gone on my cheeks or nose. If I apply my foundation first, then my eye makeup, I might make a mistake and end up applying MORE foundation to cover it up which is what you DON'T wanna do. I recommend applying mineral foundation first if you wish, when it comes to simple, less intricate looks that don't involve dark smudgy colors such as black (smokey eye), or dark greens and purples, etc. For liquid foundation, I do the reverse. I apply it first, then set it with a powder. Then proceed to apply my eye makeup just because liquid foundation is trickier and if you mess up your eye makeup with the liquid foundation you might have to start over. It' still do-able to apply liquid AFTER application of the eye makeup, for me it's easier to apply it before; and IF there are any mistakes or fallen eyeshadow, I just take a fan brush or a regular brush and brush it away with transparent setting powder to avoid disturbing the rest of the makeup.
Again, this is just MY way of doing my makeup, of course everyone does their makeup differently in a different order perhaps, but this just works for me, and sometimes I like to switch things up!


In addition to applying my makeup, I also do the following (not pictured):
– Apply moisturizer
– Apply Primer (right now I am using MAC's Prep + Prime)
– Apply eyeshadow base (such as a paint pot, UDPP, etc)
– Contour (cheeks, nose, jawline, but I only do this sometimes, I am usually lazy M-F since I don't wear much to work)
– Apply setting powder (again I don't do this regularly due to time constraints in the morning, but it's great to use a setting powder to control oil, especially during warmer weather conditions)
Let the moisturizer dry before you apply your primer, and let your primer dry before you apply your foundation, especially if you are using mineral foundation to avoid blotches of powder on your face. Anyway, hope this is somewhat helpful, I will try and do a video tutorial on it soon as well!
Some of the products used I will do a review on shortly (as I am still in testing phase for some of them) such as the Sonia Kushuk Loose Powder in "Naked", and so far so good, it's great at setting makeup or just for applying under the eyes to catch any fallen eyeshadow and just brush away later.
Ok go ahead and laugh, I have no makeup on at all! LOL. My co-workers say I look "less Asian" without makeup, lol.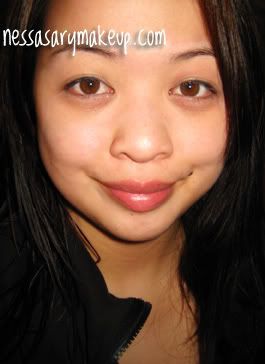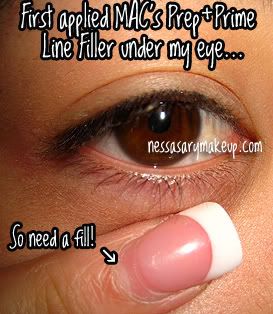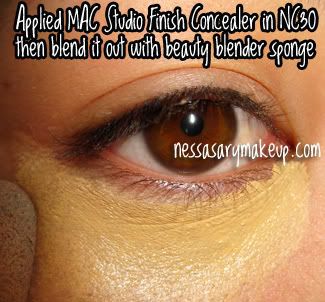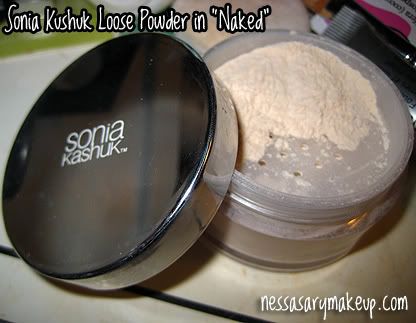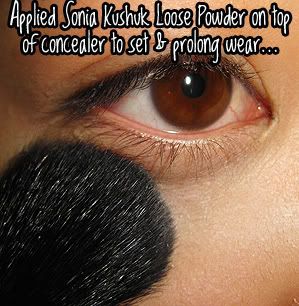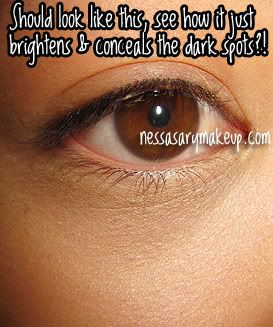 See the big difference?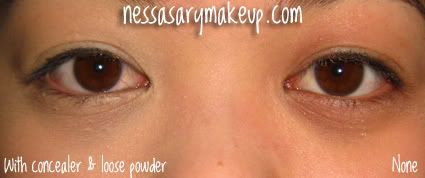 I then apply my eye makeup…also used MAC's infamous #7 false eyelashes.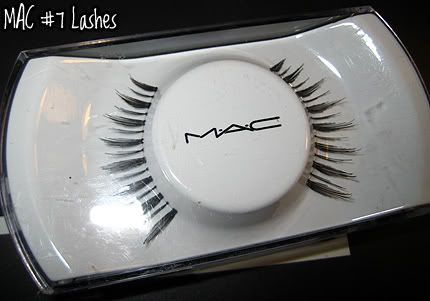 Then after, I then apply my mineral foundation over my facial primer that was applied earlier. You can also use a powder primer such as Purely Cosmetics Oil Absorb Powder.

Here you can contour your cheekbones and/or apply blush, make a fishy face! I like MAC's "Emote" blush or MAC's "Sculpt" Powder (PRO) for contouring the face. If you want a highlighter, NARS "albatross" is a great pick too.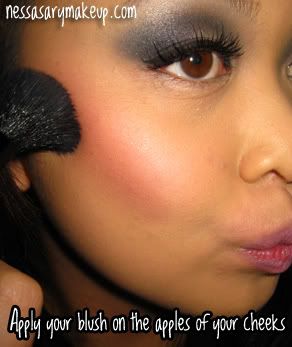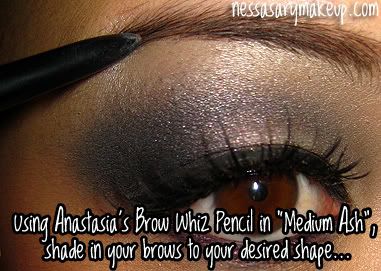 FINAL RESULT: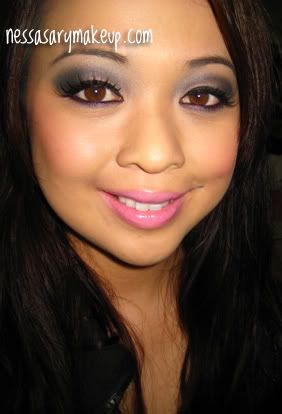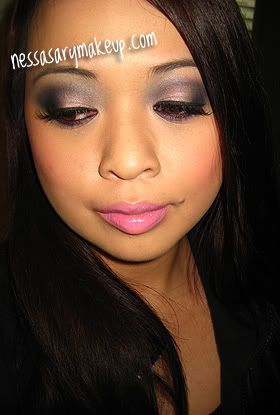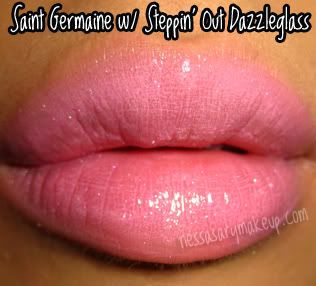 What I used:
[Face]
– MAC Prep + Prime
– MAC Prep + Prime Line Filler (under eye)
– MAC Skin Refined Zone Treatment
– MAC Studio Finish Concealer in NC30
– Sonia Kushuk Loose Powder in "Naked"
– Buff'd Mineral Foundation in "Chamois" and "Almond"
[Cheeks]
– MAC "Emote" blush for contouring
– NYX "Pinky" blush on apples of cheeks
[Eyebrows]
– Anastasia Brow Whiz Pencil in "Medium Ash"
[Eyes]
– MAC "Vex" e/s all over the lid
– MAC "Nehru" and NYX e/s in "Black" on outer-V and contour
– MAC "Femme-Fi" e/s as highlight
– MAC Fluidline in "Blacktrack"
– Maybelline Lash Stiletto Mascara
– MAC #7 false eyelashes
– UD eyeliner in "Rockstar" (Sephora Exclusive) on lowerlashline
– UD eyeliner in "Zero"(black) on waterline
[Lips]
– MAC "Saint Germaine"
– MAC Dazzleglass in "Steppin' Out"