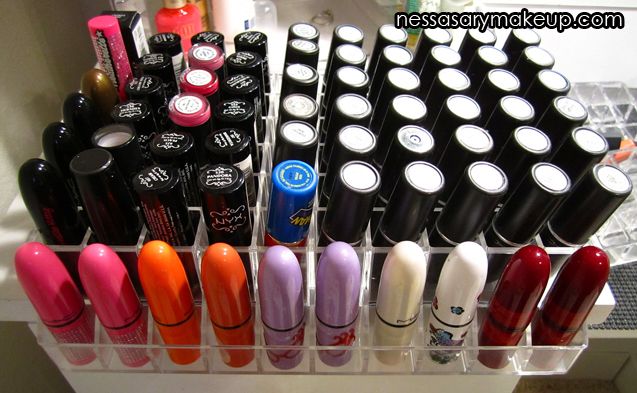 So part of my storage series, is of course storing and organizing my all-time favorite….lipsticks! Check out the video above to see it in action. If you have been a long time reader of my blog from way back in the day, you'll remember I used to store my lipsticks using a few acrylic lipstick holders and a clear storage case with clear dividers: CLICK HERE and HERE to see my older posts on these lipstick holders.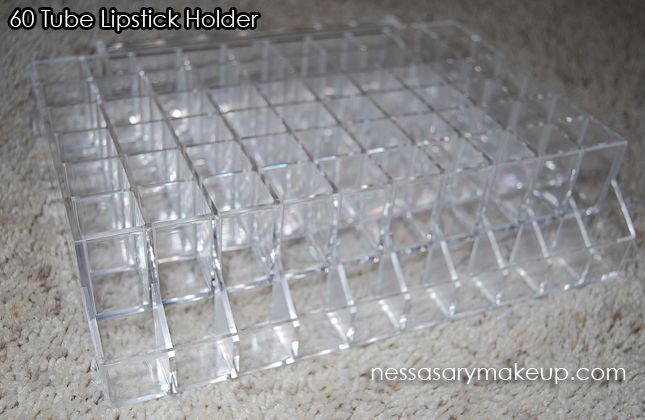 I eventually ran out of space and invested in a 60 tube lipstick holder with a tester row from http://www.azardisplays.com (which I will be using to hold my most frequently used lipsticks so it's easy to reach for). This particular lipstick holder is $12.50 on the actual site, it's also available on eBay, but there are a few sellers that are charging double with shipping (almost $40!), and I only paid like $24.80 total including tax and shipping buying it straight from the site. I love that it stores all my lipsticks, and I even had room to store my NYX Round Lipsticks, as well as other lippies from Avon, Revlon, etc.
It fits many brands, even fat lipstick tubes like my Avon one fit perfectly. It even held my lipglosses nicely. You can even store MAC lipsticks that are still IN the box (such as backups you bought) in this holder and it still fits!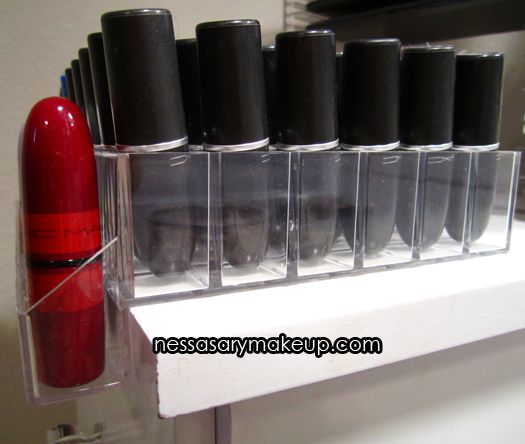 It is not completely flat at the bottom, so if you are looking for something completely flat, then I suggest getting lipstick holders that are similar to my older lippie storages, the tiered acrylic holders, because the tester row is designed to hang off of a bathroom counter, table, or a vanity. You can still place them on a table top if you can't hang them off the edge of something, it will just be slanted but it's still sturdy, so if you don't mind that it slants on a flat surface, it works just as a great.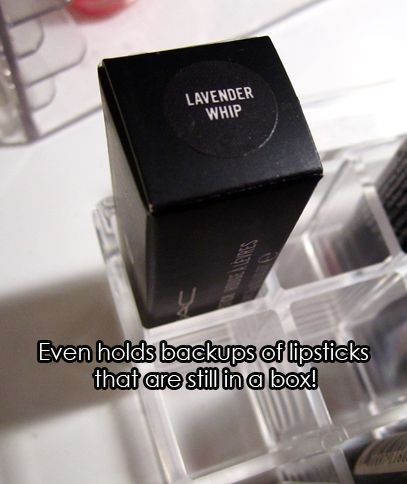 Because these have a deeper well than my old one, I am able to store them upside down without them wobbling around (since MAC lipsticks have a rounded top they move around when stored upside down), and it allows me to easily see the lipstick shades. It even fits my MAC backups that are still in boxes!
Old lipstick storage box: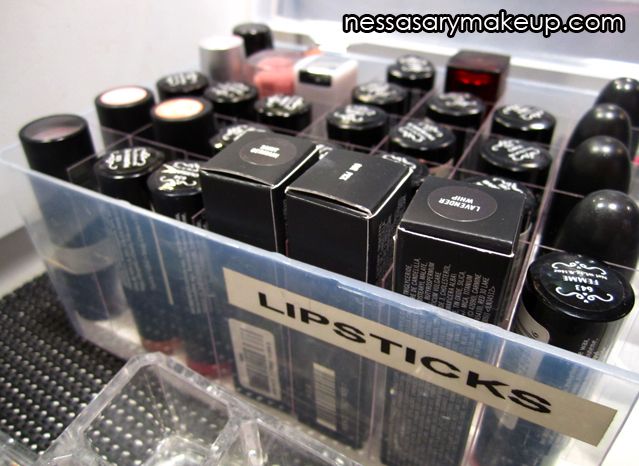 Previous lipstick holder (which held 24 lipsticks):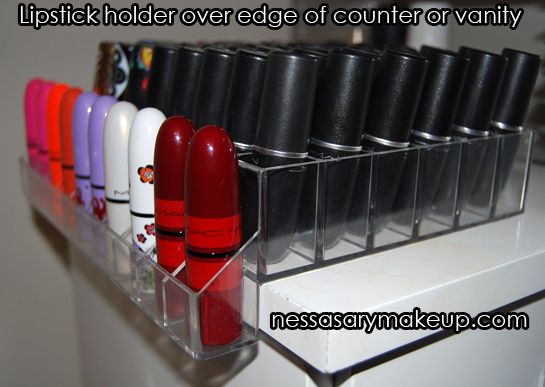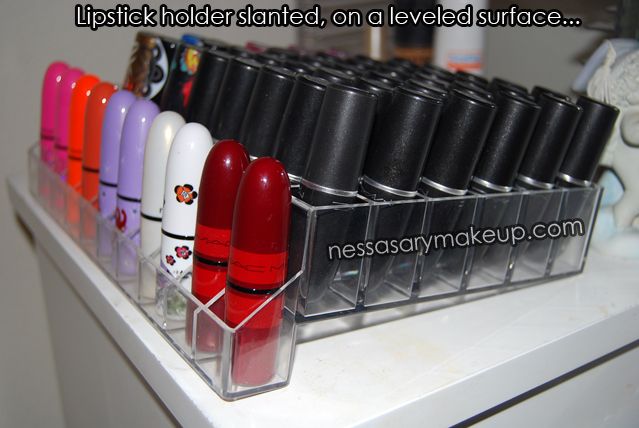 Holds lipglosses nicely too!