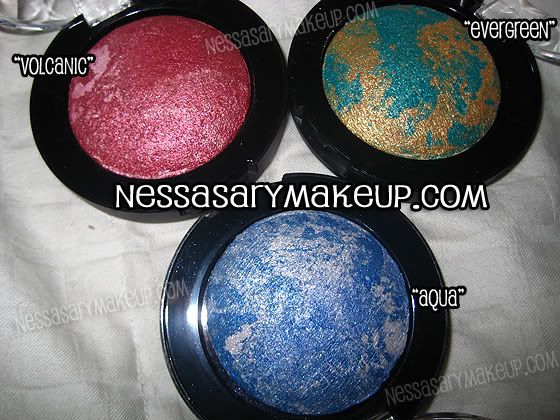 Right now I am trying to upload my eyebrow tutorial video and I am getting quite frustrated with how long it takes to upload a 5 minute video on YouTube, which reminds me of why I dislike doing videos in the first place…takes a lot of takes and time, none of which I really have, LOL. So once it's done, i'll post it….
In the meantime, I went to Rite-Aid yesterday because I was dying of thirst and needed to get a drink, and then found myself wandering down to the cosmetic aisle and I found these Jesse's Girl (that's the brand name!) baked mineral eyeshadows. The first thought that popped in my head: MAC Electroflash- or simply the MAC Baked Mineralized Eyeshadows.
They looked so similar and I am actually glad that these baked duos are increasing in popularity (look at Laura Geller and Too Faced) because they are simply gorgeous!
They came in 4 colors (I got 3 out of the 4: Volcanic, Aqua, and Evergreen), the other color was like a bronze-brown, and they were only $4.99 EACH! I know right, what a bargain! You know me, I love a good deal and can't pass it up when I see one! What's more surprising is that they are pretty pigmented just like the MAC ones. My favorite is "Evergreen" because I love teal and gold, and together they are yummy! Each eyeshadow also comes with a sponge tip applicator.
I have only seen Jesse's Girl brand at Rite-Aid's, so if any of you have bought this brand before, feel free to share it in the comments section.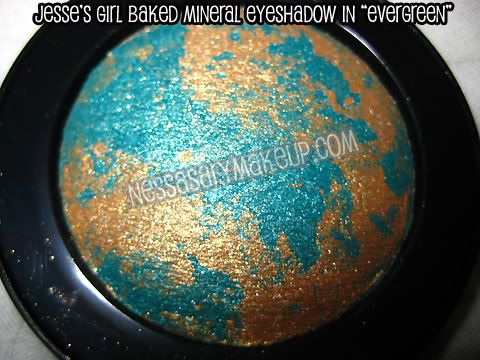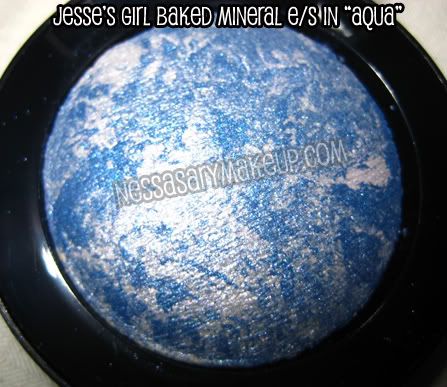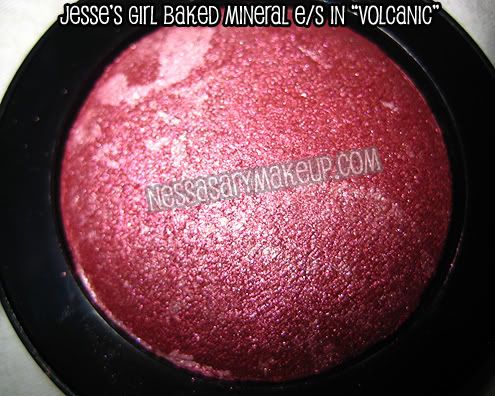 Comparison to MAC's "Silversmith" eyeshadow from the Antiquitease Collection:

Swatches: