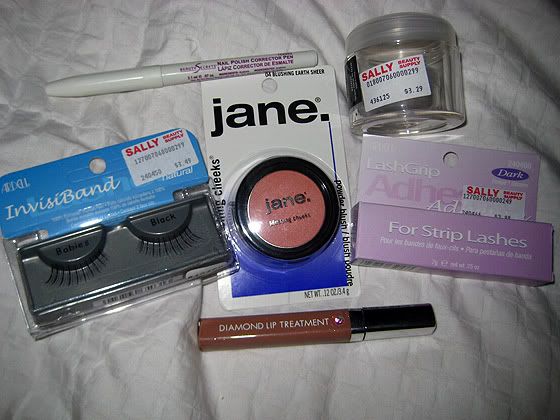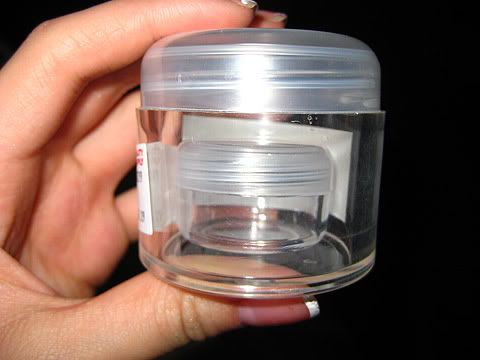 So I went to Sally's and Rite-Aid and picked me up a few things, more Ardell lashes, Jane Blush (forgot the color, but it reminds me of Luminous), Sally Hansen Diamond Lipgloss in "Nude Shimmer", nailpolish remover stick, couple of traveling jars, and Ardell dark lash glue.
I also got my CherryCulture.com haul, I ended up just getting some NYX eyeshadow singles in: "Blondie", "Burgundy Pearl", and "Rust". "Rust" is very similar to MAC e/s in "Cranberry", although it looks darker in this pic, it's a tad bit darker but they DO look similar in person in case any of you are wondering…

L to R: Burgundy Pearl, Rust, and Blondie

The three at the bottom, from LEFT to RIGHT: Blondie, Rust, and Burgundy Pearl. The one on top is MAC e/s in "Cranberry" for comparison purposes.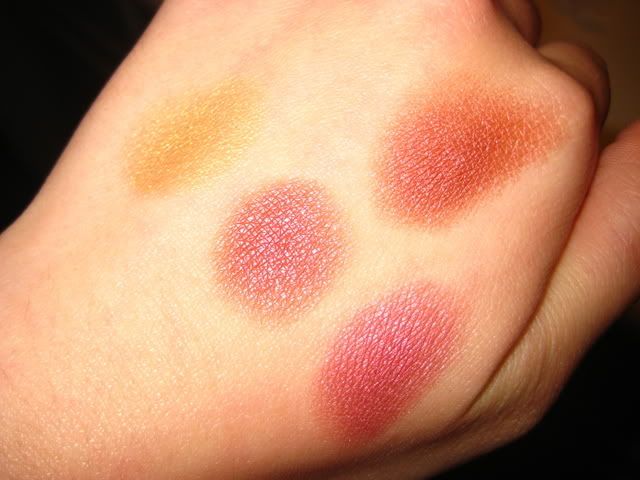 I also got the Lancome Lipgloss in "Seashell" that Lilan from the Daily Cookie was raving about, I also ordered the lipstick in "Desert Pink" which I am waiting for! And Lynne mentioned the NYX lipstick in B52 and I thought it looked gorgeous on her, so I got that one as well. I like the color of that one too!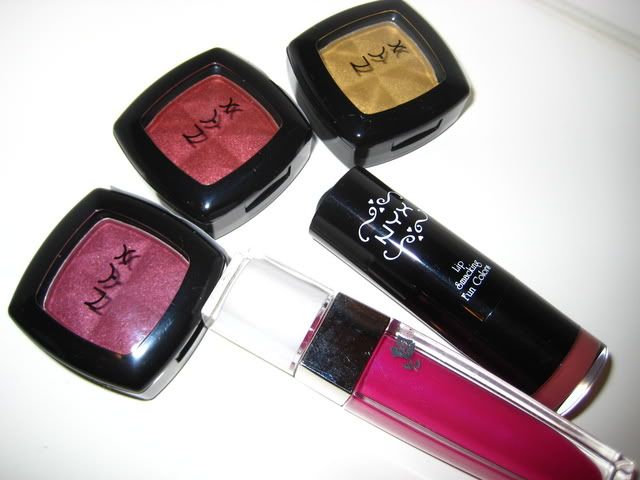 "Seashell" lipgloss by Lancome: