A few months back I did a review on the Scinic Makeup Remover and totally loved the bottle and pump dispenser, and here is how you can make your own scinic makeup remover, simply buy a bottle of Almay's Toner!
The bottle is the SAME as the Scinic bottle and the best part is that it's a lot bigger than the Scinic bottle and for you ladies that have the Mandom Makeup Remover, you can definitely fill this bottle up with it. Like many bottles that are similar, these are not recommended to use for travel as there WILL be leakage, but these are great for staying on your vanity or bathroom counter. For traveling, any snap top or screw top bottle will do.
Simply empty out the Almay Toner (or you can use it all up THEN use it as a makeup remover bottle!), then fill it up with your favorite makeup remover!
The Scinic Makeup Remover Bottle: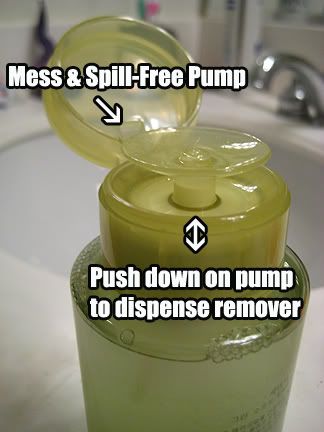 The Almay Toner Bottle: