So some of you already had a sneak peek of my new site (darn) apparently my web designer who is helping me with my new site re-directed the domain name to the new site and we didn't catch this mistake until I started getting comments on the new site, LOL.
Almost done….almost.
Everyone keeps asking about the store, I am not going to have a big or full stock of certain items because it's just me, so to keep me sane and avoid any mishaps, I am doing things little by little, but even if you want something that isn't there (when it IS up!) then email me and ask about it and I can work with each one of you on a private order if I am able to.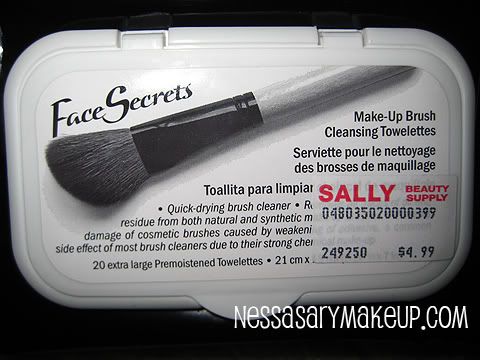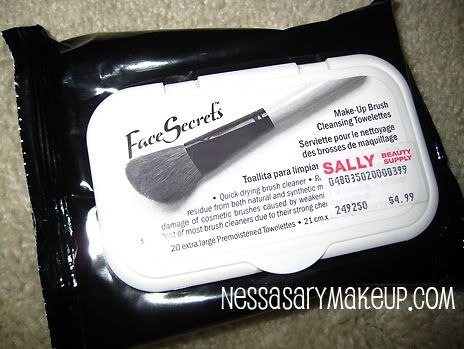 I went to Sally's and bought these makeup brush cleaning wipes from "Face Secrets". It has a flip top lid so you can just grab as many as you need and close it to prevent it from drying, great for makeup artists who need something quick to clean their brushes in between appointments.
I love them! Especially when I am doing a look and need to use the same brush, I don't have time to shampoo them and wait for each one to dry, so these wipes are great to clean any left over color on the brush. Just hold the wipe in one hand, and in a back and forth motion, swipe your brush until there's no more color on the wipe.
It can be used on both natural and synthetic brushes of all sizes.
The ingredients are: Water,Alcohol, Phenoxyethanol, Methylparaben, Ethylparaben, Propylparaben, Isobutylparaben, Fragrance.