I have been getting questions lately on what is an effective way to get rid of dark circles. Let's face it we all have it- at least at one point or another. It can be hereditary and if you have allergies, it can contribute to dark circles and puffiness. I usually use gel pads on my eyes that you put in the fridge to reduce puffiness and discoloration under your eye, or the tablespoons in the freezer trick. I also read somewhere on a forum that someone swore that ShiSeido's Benefiance Revitalizing Cream does wonders on dark circles. I haven't tried any dark circle creams to even recommend any unfortunately, but I am sure you can find one that has Vitamin K as they suggest that helps in reducing it.
But I have done some research online on Wikihow and other various sites such as Getridofthings.com so check out their site for more tips!
Cover problem areas with a neutralizer or corrector. You can use a yellow or peach-toned concealer (salmon colored) which will camouflage the bluish dark tones under your eyes. The yellow/peach undertones in the makeup will help cancel out the purple, blue, and brownish colors of your undereye circles. After applying, set the concealer with a light dusting of translucent powder.
Here is a quick tutorial on how I cover up my dark circles using MAC Studiofix Concealer in NC35 (because I personally love CREAM concealers, I think they work superbly and because they are a bit thicker than liquid concealers, they stay on longer for me), Maybelline Age Rewind Concealer Wand with highlighting end, and Anastasia's Shimmer Pencil in Chiffon: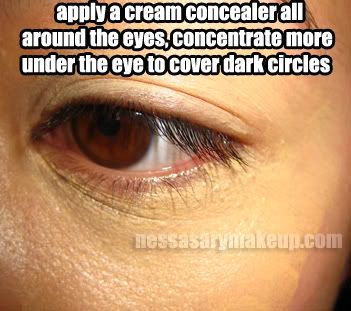 Blend with a sponge such as the Beauty Blender Sponge after applying concealer.
Should look like this: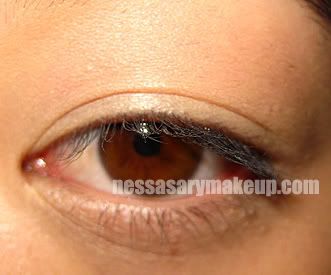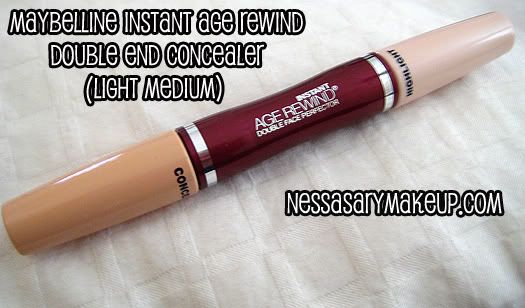 Then applied a highlighter to brighten the area to reflect the appearance of dark circles and to give you a more wide-eyed, awake look…