What are your plans for V-Day???
So I did another look for V-Day using MAC's "Bright Fuchsia" pigment (suggested dupe Ben Nye "Azalea" eyeshadow) and Pure Luxe's "Black Cat" (matte black, suggested dupe MAC "Carbon" e/s). I also dug out my "Show Orchid" lipstick (PRO) to help make this look pop (I absolutely love this lipstick even though I can't wear it everyday!)
I also used my Studio Sculpt Foundation again THIS TIME with a smidge of translucent finishing powder from Ellana Minerals (I got as a gift from Shen!) on top of it so it doesn't look too shiny and absorbs oil, it actually came out A LOT better don't ya think???!
These pics don't even show how it looks in person, the pink is a lot brighter, but for some reason they look a bit washed out compared to how it really looks on my camera, but nonetheless- it's PINK! BTW, the SCARF is from Forever21 in case you are wondering…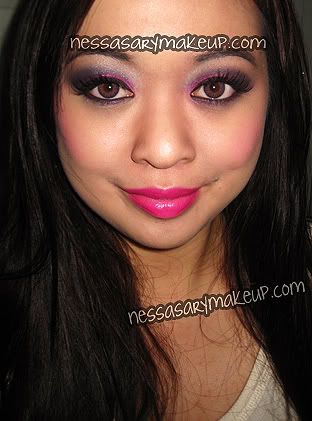 Lowered the flash so you can see the colors more…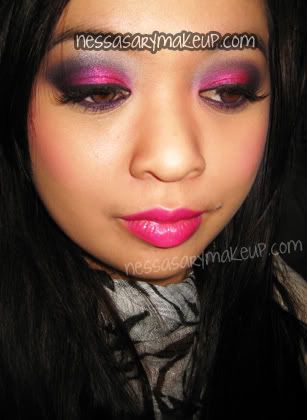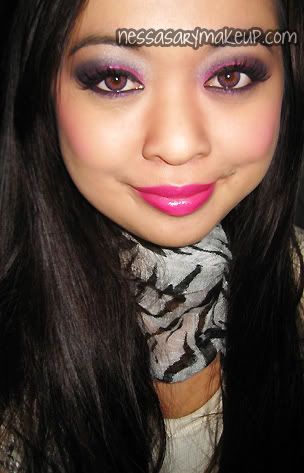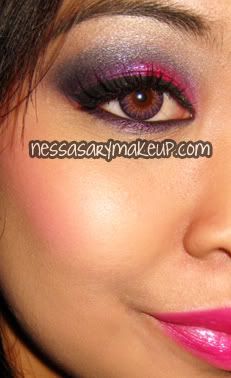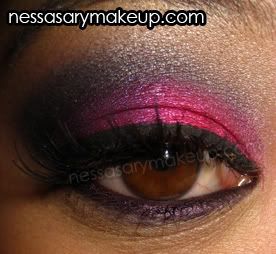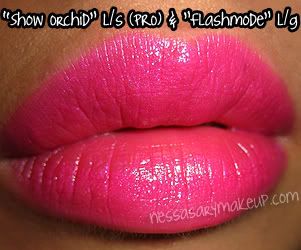 What I used:
[Face]
– Studio Sculpt Foundation in NW25
– Ellana Minerals Translucent Finishing Powder in "espresso con panna"
– MAC "Strada" (matte blush) to contour
[Cheeks]
– NYX Blush in "Pinky"
[Eyes]
– Art Deco Eyeshadow Primer
– MAC Pigment in "Bright Fuchsia" (PRO) on lower half of the lid, applied wet with a sponge tip applicator
– Pure Luxe's "Black Cat" on outer-V and contour using MAC #226 brush
– MAC e/s in "Shroom" and "Mylar" as highlight
– MAC e/s in "Modern Heir" (light purple color) applied lightly on 3/4 of the lid near outer-V
– MAC Fluidline in "Blacktrack"
– L'Oreal Telescopic Mascara in Black
– Ardell Demi False Eyelashes in #102
– Urban Decay 24/7 eyeliner in "Rockstar" on lower lashline
[Lips]
– MAC l/s in "Show Orchid"
– MAC l/g in "Flashmode"
___________________________________________________________________________________

Here are some more V-Day-esque FOTD's I have done in the past in case you are looking for some ideas to look smoking hot for your man (or lady!), simply click on the link on top of each pic for the breakdown for each look:
Hollywood Glam/Pin-Up Girl Look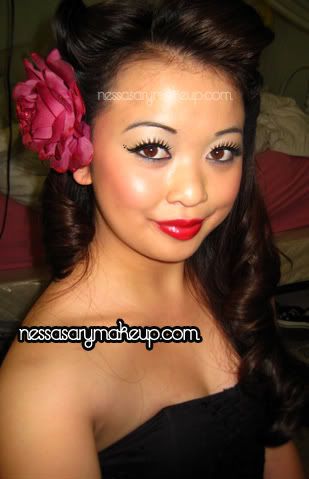 Hot Red Lips & Neutral Eyes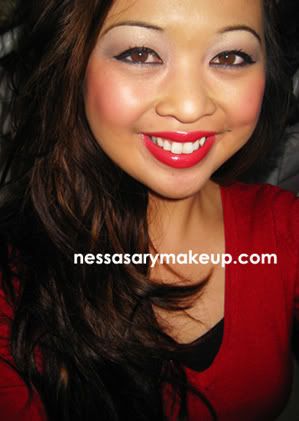 Sultry Purple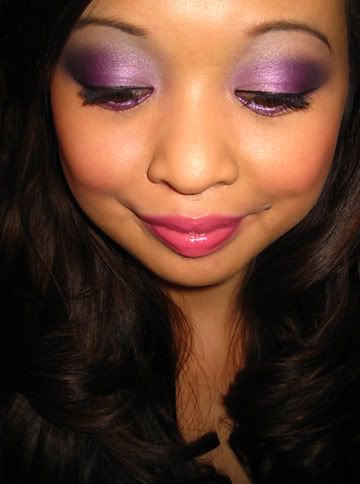 Soft Pink